2017
Cheon Il Guk Foundation Day
True Parents' Birthday Celebration
True Mother's Birth and Life Course
2014 - 2020 Motto:
"

창조주 하늘부모님을 닮은 참사랑을 실천하는 천일국의 참주인이 되자

!"
"Let Us Become True Owners of Cheon Il Guk Who Practice True Love in Resemblance to Our Creator, the Heavenly Parent!"
Overview of Events by year:
2017, 2016, 2015, 2014,
2013, 2012, 2011 and 2010
A Selection of Rev. Moon's Sermons Translated into English
1956 to 2012
Alternate Site
Talks by True Mother
Dr. Hak Ja Han Moon
Alternate Site

"Hoon Duk" Study Material
Text and Audio
Introduction to the Blessing
Booklet and Website
2013 Ka-jeong Maeng-se (1 page)
(Hangul & Translit) ... (English)
(for Event Projection)
Cheon Il Guk National Anthem

(English)
---

The Holy Scripture of Cheon Il Guk
天一国経典天聖経
The Holy Scriptures:
"The 8 Textbooks"

"I am leaving behind eight textbooks and teaching materials for humankind to use for all eternity. These are published in almost a thousand volumes. They are The Sermons of the Rev. Sun Myung Moon, Exposition of the Divine Principle, Cheon Seong Gyeong, The Family Pledge, Pyeong Hwa Shin Gyeong [Messages of Peace], True Families—Gateway to Heaven, Owner of Peace and Owner of Lineage and World Scripture."SMMoon
---
Il Shim
Purity Workshop Tools

True Father's Life for Children
True Mother's Life for Children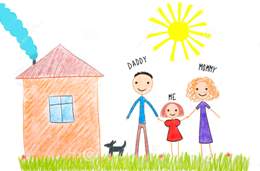 Please Help Support Our Mission
and Keep this Site Up To Date
Words of Guidance:

The Divine Principle
(Foundational Text of Unificationism)

Indemnity


To qualify and enter the realm of perfection, everyone has to go through a period of complete rejection, yet 'gladly endure' - meaning overcome these heavy historic feelings without resentment. For the same reason many of the best leaders, lecturers and missionaries of Christianity, the Unification Church and indeed even Christ on the cross, experienced a period of complete rejection. Those who overcame could enter the benefits of the age - to grow to Divine Spirit. Those who failed, developing resentments, were trapped under Satan's dominion, or stayed struggling, confused and nonfunctional - having the same common base of unresolved feelings.
Reading Material on Spirit World
LOVE & FORGIVENESS
"My husband and I have forgiven the unforgivable and, for the sake of humanity, loved enemies unlovable ... No matter how unjust the persecution we receive, we do not blame anyone, rather we love them. When we overcame ordeals in this manner, blessings that we could not even imagine took place." True Mother
Crown of Glory (Poem written by Rev. Moon when he was 16 years old)


CROWN OF GLORY

When I doubt people, I feel pain.
When I judge people, it is unbearable.
When I hate people,
there is no value to my existence.

Yet if I believe, I am deceived.
If I love, I am betrayed.
Suffering and grieving tonight,
my head in my hands
Am I wrong?

Yes, I am wrong.
Even though we are deceived, still believe.
Though we are betrayed, still forgive.
Love completely even those who hate you.

Wipe your tears away,
and welcome with a smile
Those who know nothing but deceit
And those who betray without regret.

Oh Master! The pain of loving!
Look at my hands.
Place your hand on my chest.
My heart is bursting, such agony!

But when I loved those
who acted against me
I brought victory.
If you have done the same thing,
I will give you the crown of glory.

Sun Myung Moon
(Written when he was 16 years old)
SOUL'S FIERY LIGHT
ANCIENT GREECE
1. Heraclitus: a spark of starry essence.
2. Plato: Souls are transferred to the mother's womb like a shooting star.
3. Heraclides Ponticus: Light
4. Hipparchus: Fire
WESTERN RELIGION, PHILOSOPHY, AND POETRY
1. Judeo-Christian: man's soul is the candle of the Lord.
2. Kabbalah: every Soul, or spirit spark, is a circumscribed light, a spark of pure love.
3. Gnosticism: the Soul is a divine spark that came from God.
4. Shiism (Islam): before birth the Soul exists as a celestial, radiant substance, imperishable and immortal in Malakut.
5. Thomas Carlyle: man is a visible garment "for that divine Me, cast hither, like a light-particle," down from Heaven.
6. Ralph Waldo Emerson: "The Soul is light ... a jet of pure light."
7. Dr. Julian P. M. Johnson (U. S.): the Soul is a spark from the Infinite Light, a drop from the ocean of being.
8. A pregnant mother's experience.
Mary Jane:" While I was pregnant with my second child, my third child's spirit visited me late one night. I was lying down, ready to fall asleep. His Spirit whizzed past me like a little flash of white light, and the size of a lightning bug. He circled around a few times and said, 'we know each other. I love you and want to help you. I will become your son.' I said, 'I know who you are.' I recognized his essence as a powerful, fun-loving, and happy Soul who wanted to help with my spiritual work. I explained, 'Whoa! I'm not having more children.' His little spirit laughed and said, 'yes, you are.' I conceived three months after my second child's birth. His presence continued throughout pregnancy. The instant he was born, I looked into his eyes and recognized the little Spirit who had spoken to me months before."
Cosmic Cradle (Page 172)
INDIGENOUS NORTH AMERICAN PEOPLES
1. Eskimo: a light or fire.
2. Iroquois: a minute spark of fire.
3. Naskapi: a spark of illumination.
4. Achomavwi: a full light.
5. Shawnee, Zuni, Navaho: an element of light.
THE SOUL'S EXIT FROM THE BODY
1. Naskapi: a lightning flash.
2. Skidi Pawnee: a miniature star.
3. Tuscarora and Cusabo: the shape of a spark or flame.
4. Mandan: color of light and transparent.
5. Omaha: floats, surrounded by a glimmer of light, a halo.
6. Christian medieval visionaries: the soul is a glassy spherical vessel, with eyes before and behind, all knowing and seeing everything at once; a luminous sphere whose gaze extended in all directions.
7. Zosimus (Christian monk): the Soul exit the body as a light.
8. P. M. H. Atwater's NDE (U.S., born 1946): "For the first time I looked upon myself to see what possible form or shape I might have, and to my surprise and joy I had no shape or form at all. I was naught but a sparkle of consciousness, the most minuscule spark of light imaginable. And that is all I was. I was content that way, without ego or identity, pure, whole, and uncomplicated. Within that nothingness I had become, I simply existed, ecstatic in perfect bliss BD peace, perfection itself and perfect love. Everywhere around me were sparkles like myself, billions and trillions of them, winking and blinking like one/off lights, pulsating from some unknown source."
COSMIC CRADLE, by: Elizabeth & Neil Carman
Tongil Group:
Building a New World for Tomorrow
---
---
MBCNET A Peace Loving Global Citizen 2017 English ... (Korean)

Sun Myung Moon -
Why Is He So Special
---
"To bring a world of peace, I have spent my life going to the most lowly and secluded places. I met mothers in Africa who could only watch helplessly as their children died of hunger, and I met fathers in South America who lived by a river full of fish but couldn't support their families by fishing. At first, all I did was simply share my food, but they granted me their love in return. Intoxicated with the power of love I went on to plant seeds and cultivate forests. Together we caught fish to feed hungry children, and these trees were used to build schools. I was happy even as mosquitoes bit me all over as I fished all through the night. Even when I was sinking knee-deep into mud, I was happy because I could see the shadows of despair disappear from the faces of my neighbors."
---
---
---
---
"The Path of Life for All Humankind."
Today the world is lost in great confusion and cries out in agony. We face endless conflict as individuals, in our families, in our nations and in the world. As individuals, we are confronted with inner turmoil between our mind and body. Our families are plagued with the moral decadence of our young people and the breakdown of family-centered traditions. Historical rivalries lead to distrust and even war among our nations, fanning the embers of uncertainty and hopelessness in the world. The solution to all these problems lies in experiencing an ideal love relationship with God.
Throughout history, humankind has sought to answer the basic question: Why are we born? Some have concluded that they were born for the sake of their country. Others have decided that they were born for the sake of their parents. Still others believe they were born for their own sake. People of faith believe they are born for the sake of God.
Yet, it is not enough to say that God created the universe for the sole benefit of human beings, or even for Himself. The creation of humankind involved the cooperation of many beings and elements. Although each had its own inherent purpose, they had to be aligned to initiate the creative process. God's purpose in creating, the angel's purpose in assisting, nature's purpose in providing the materials, and even the human purpose for being created must all be consistent. Each one must be pleased. There must be some common content that will be pleasing to God, to the angels, to the rest of creation, and to human beings themselves.
This common content must be something that gives greater happiness and joy the longer it is possessed. It should be something that, once we possess it, we would never let it go. It cannot be external in nature. It must be something internal and invisible. Things like knowledge, money and power are merely collateral conditions that are needed in people's lives. We are not born into the world for the purpose of possessing them. Such external things may exist in a reciprocal relationship with humankind, but only temporarily, not eternally.
God has no need for money. If Almighty God ever needed money, He could create as much as He desired. Also, we know that God is the root of all knowledge, since He created the universe through certain principles and laws. Furthermore, the Creator God is the subject of power, so He has no need to seek power.
What, then, is this common content? It is something we cannot achieve through human effort alone. This is because human effort cannot control the fundamental origin of life. This content must be something capable of directing the motivation, course, and even final destination of each person's life.
From this perspective, this common content can only be true love. Human beings are born in love and are destined to go the path of love. People even die for love. This shows that love is more valuable than life itself. Moreover, we see that love precedes life. That is why people willingly offer even their lives for the sake of love.
Love is eternal. When human beings reach the state of consciousness in which they are able to love the universe, all the doors of the universe open to them. For example, I am just a tiny being occupying this space right here. But centered on love, I can reciprocate in relationship with a being of any size or magnitude. Let us say that God is an extremely large being. Then by the power of love, I can rise to a position reciprocal to that of the Absolute God. This is possible because love is an attribute of God.
Thus, a person who recognizes and keeps God's covenant of love can enjoy freedom anywhere in the universe. Such an individual, called by God to represent all humankind centering on this cosmic love, would be the Messiah. Jesus is that representative. We can never find this cosmic love without going through the Messiah. It is reasonable to say that all people on Earth will have to follow the Messiah. Jesus said: "I am the way, and the truth, and the life; no one comes to the Father, but by me" (John 14:6). The meaning of this would be clearer if the word love were added: "I am the way, and the truth, and the life, and the love; no one comes to the Father, but by me."
Parents and Children
The Divine Principle of the Unification Church teaches that energy is produced when a subject and object become one. In a family, parents hold the position of the subject partner and children hold the position of object partner. Once they reciprocate in a relationship of love, they become one entity -- a true family. This entity then becomes a new object, which can enter into unity with a larger subject. If God is that subject, then the parent-child unity becomes one with God. We can also say that when a perfect subject-object relationship is formed with God, centering on His ideal of love, God and humankind can exist in total oneness. When the realm of love between God and humanity becomes a reality, the light of love will shine throughout the universe as bright and constant as the sun.
Not only is each person a life-connecting entity in whom the lives of both parents are brought together as one, but we are also partners in our parents' love. We are one with their love. Furthermore, we are one with their ideals, including happiness and peace.
Each person is connected to the lifeline, love-line and ideal-line of their parents, and no one can sever these lines. Even God cannot sever them, nor can the universe. In fact all the forces of the universe work together to safeguard these lines. This is because the parents are the cause and the children are the result. The parents and children are one, centering on love. Cause and effect become one to form a substantial realm of love. This is a principle of the universe.
---
---
True Parents' Advent and the Era of True Parents
Adam and Eve, the first human ancestors, should have obeyed God's commandment, "Do not eat the fruit of the knowledge of good and evil," and safely passed through the growing period. Had they done so, they would have become perfected human beings, then received the marriage Blessing as the first husband and wife and become the good ancestors of humankind.

However, Adam and Eve were unable to overcome Satan's temptation. While they were still in the growing period before they reached individual perfection, specifically at the completion level of the growth stage, they ate the fruit of the knowledge of good and evil and committed the original sin. In doing so, they defiled God's lineage. As a result, Adam and Eve could not become the good human ancestors. Instead they begat evil descendants, who formed fallen families, fallen tribes, fallen societies, fallen nations and the fallen world. This brought about hell on earth and in heaven. This was something that God never intended.

To save fallen humanity, God sent Jesus as the Messiah to the Jewish people, whom He had chosen and prepared for 4,000 years. Jesus was God's only begotten Son and the Messiah, who was to fulfill the mission of the Second Adam. If the Jewish people had believed in Jesus and united with him, he would have chosen a woman from among them as the Second Eve to be his Bride. Together they would have received the marriage Blessing and become the first God-centered husband and wife and the True Parents of humankind. Thus they would have fulfilled the work of the providence of human salvation.

Jesus came as the Messiah, and his true significance was that he was the Second Adam. When his path was blocked midway due to the disbelief of the chosen people, God had to carry out the dispensation to send the Messiah again, this time as the Third Adam. The 2,000-year history of Christianity was a providence of spiritual salvation. The resurrected Jesus and the Holy Spirit led this providence by performing the workof rebirth. This work laid the foundation upon which humankind would welcome the Third Adam, the Messiah at the Second Advent.

The Returning Messiah will not descend from the sky; as in the time of Jesus, he will be born of a woman as a baby who is God's only begotten Son. Just as the Jews were meant to attend Jesus, Christians are meant to believe in and attend the Messiah at the Second Advent. The returning Messiah needs to uncover and clarify every detail behind how the first human ancestors came to commit the original sin. In so doing, he must reveal the identity of Satan and remove the root of sin. Then, the returning Messiah must prevail over the realms of the spirit world in a life and death struggle and finally bring Satan to voluntary submission. Based on this accomplishment, he must be recognized by countless leaders and founders of religious traditions as the returning Messiah, the True Father.

Moreover, the Messiah at the Second Advent needs to find the embodiment of the Holy Spirit, God's begotten Daughter who has been prepared as the fruit of the providence of salvation. When he receives her as his Bride, God's Will finally can take root on earth.

What has just been described is how, through the Messiah at the Second Advent, God will fulfill the providence of inaugurating the True Parents. For this purpose God enabled two people to be born on earth. Sun Myung Moon is the True Father; he is the Messiah at the Second Advent and the Third Adam. Hak Ja Han is the True Mother; she comes as the Bride of the Messiah at the Second Advent, the Third Eve and the embodiment of the Holy Spirit.

They were both born in Korea, a country with a long history, whose people have maintained its rich culture and traditions. The country's founding principle encompasses heaven and earth, "Benefit all humankind and transform the world with principles." It is a country that has long cherished peace, and its suffering people have revered God.

True Father was born on the 6th day of the 1st lunar month in 1920, in Jeongju, North Pyeongan Province. God raised him through his childhood and youth for His special providence. Then, at Easter time, when he was 15 years old, Jesus appeared to him and urged him to accept God's call to inherit the mission of the Lord at the Second Advent. For the next 12 years, he set out on a bloody path of suffering to clarify the truth. Finally he discovered the Principle of Creation, the Human Fall and the root of sin, human beings' portion of responsibility, and the principles underlying the providence of restoration through indemnity. He also unraveled the tangled course of the history of the providence of salvation.

God sent the Returning Lord as the central figure of the providence of restoration through indemnity. At the same time, He also conducted the providence to restore the Third Eve, who is to come as the spouse of the Returning Lord. Around the time of True Father's birth, a spiritual awakening began in Korea. True Mother's father and mother also joined and became part of that movement.

True Mother was born on the 6th day of the 1st lunar month in 1943, at the home of her maternal grandparents' in Anju, South Pyeongan Province. True Mother grew up in a family with three successive generations of only daughters—her grandmother Jo Won-mo; her mother Hong Soon-ae (Daemonim), and True Mother—a family that believed that the Returning Lord would be born on earth. Spiritual recognition of True Mother included a blessing on her when she was just six years old, that she would become Heavens Bride. That blessing was given by the mother of Rev. Heo Ho-bin, of the Inside the Womb Church.

Shortly after Korea recovered its independence on August 15,1945, it was divided into North and South. True Father began his public ministry centered on Christianity in South Korea. Because of the disbelief of the prepared spiritual groups, True Father had to go to Pyongyang in North Korea, where he continued to witness. There, however, due to false accusations of the communist party and the jealousy of the established Christian churches, he was sent to prison. True Father ended up going twice through an indescribable path of suffering. Nevertheless, he was able to establish a victorious foundation of restoration through indemnity, both spiritually and physically, by the time he was released from the Heungnam Labor Camp during the Korean War.

Thereafter he headed south and finally, on May 1,1954, founded the Holy Spirit Association for the Unification of World Christianity in Seoul. In the year in which True Father reached the age of 33, he set the condition to indemnify Jesus' suffering life of 33 years. On that foundation, True Father made a new beginning with an Abel-type religious organization to carry the providence on behalf of Christianity.

After the founding of the Holy Spirit Association, many Christian believers who heard the words of the Principle that True Father introduced were moved and flocked to him. However, other Christian denominations felt threatened and redoubled their efforts to persecute him. Their false accusations even caused him to be imprisoned again. Despite these troubles, his followers came to have even firmer faith in True Father as the Messiah at the Second Advent. Their faith enabled him to set and fulfill the condition for success in bringing the providence of restoration to the completion level of the growth stage.

Hence, on April 11, 1960, 14 years after he began his public ministry following the liberation of Korea, he finally received his Bride. She was True Mother, whom God had specially raised and prepared to be the embodiment of the Holy Spirit while protecting her and keeping her separated from evil. On that day the Holy Wedding of the True Parents was held, which instituted the marriage Blessing. With it, the Marriage Supper of the Lamb foretold in Chapter 19 of the Book of Revelation finally took place. That prophecy denoted the Holy Wedding of the Messiah at the Second Advent, when he would receive his prepared Bride, the embodiment of the Holy Spirit, and they would become the True Husband and True Wife.

That historic day opened the gate to the realization of the ideal of creation that God, the Creator of heaven and earth, had cherished since the very beginning. It ushered in the day when Adam and Eve, as originally envisioned at the time of Creation, could be manifested as True Parents. Finally, it became possible for humankind to receive the grace of rebirth, by which they can completely be rid of original sin.

In 1994, after True Parents had worked for 40 years with the Holy Spirit Association for the Unification of World Christianity to bring unity and restore through indemnity all the conditions necessary to bring Satan to submission, they founded the Family Federation for World Peace and Unification to continue in its place.

Through the Family Federation, True Parents are proclaiming that the ideal world as originally intended at the time of creation will be built through the expansion throughout the world of ideal families, centered on the True Parents, who have come to earth as the true ancestors of humankind.

Through the Enthronement Ceremony for God's Kingship, which was held on January 13, 2001, and the Cheon Jeong Gung Entrance Ceremony and Coronation of True Parents as the King and Queen of Peace in Heaven and on Earth, held on June 13, 2006, True Parents dissolved God's bitter sorrow by restoring His sovereignty over the cosmos. In this way they laid the foundation for the kingdom of God to take firm root on earth. Finally they established the 13th day of the 1st month by the heavenly calendar, in 2013, as the Foundation Day of the Cosmic Nation of Peace and Unity (Cheon II Guk).

In the final reporting prayer of his earthly life, 21 days before his Holy Ascension on the 17th day of the 7th month by the heavenly calendar (September 3) in 2012, True Father declared that the providence of salvation had been concluded. He instructed all blessed members to take on the mission of tribal messiahs who can represent their nations, and he proclaimed, "Everything is finished."

As True Father and True Mother together, True Parents perfected the dual characteristics of the incorporeal God in corporeal form. They are the models that humanity needs to emulate and learn from, by studying their lives, their teachings, the traditions they established and their achievements. True Parents are the original root. They are absolute, unique, without precedent, and they will never come again. True Parents' light will forever illuminate the world with the truth and love of God.
---
---
God's Beloved Son and Daughter
Throughout history, until now, both Heaven and humanity have yearned for One Center, God. For thousands of years in the history of the providence of restoration unspeakable pain and tears have been shed to restore humanity. Two thousand years ago through the Israeli nation, God sent Jesus Christ and wanted to complete the Providence of Salvation. Heaven worked so hard but with all of its efforts it ended with sorrow and pain and Jesus said 'I will come again.'
All history has been preparing to receive the Second Coming. However they did not know Heaven's eternal Providence and they did not understand who God is. That is why in the history of Christianity, even Communism could emerge from the Christian cultural sphere... Think about it. From Heaven's viewpoint, how painful it was? However, the history of God's Providence marched forward.
At this time Korea faces its greatest crisis. Korea was not known around the world, however, Heaven selected this nation and The Messiah, Son and Daughter were born in this nation. In the world the people who are in the position of leaders, find it is difficult to go to the lowest levels of society.
Think about it, the King of Kings, The Savior, The Lord of The Second Coming came on the foundation of the Christian sphere but Christians did not welcome Them. I am sure you are aware of this. Even though they walked this suffering path, They determined to realize the Will of God.
When you look at the world in 1970 after WWII, America was the representative nation of democracy and moving the world at that time. However, even for them there was a great challenge. On their banknotes they wrote 'In God we trust'. This was a nation ready to serve and follow God but... in the 70s they were facing the crisis of Communism and teenage problems, ideological problems... and the breakdown of the family. However, no one could stand and solve these problems at that time.
Rev. Moon left Korea behind and went all the way to America and said, 'I came as a doctor to treat the ailment of America and like a fireman to put out a huge fire in America'... What does this mean?
For 2,000 years Christianity has been prepared and if this nation and Christianity had helped, the Providence of Salvation would not have been so painful.
From 2006 True Father began to move all the nations to declare that the international highway was needed... Going from major nations and cities of America; True Mother even lectured in Africa from the Cape of Good Hope going through Europe, Asia all way to Korean Peninsula... In Alaska, at the Bering Strait... True Father spoke of a highway across the Bering Strait and through the Korean Peninsula... This is a vision that Rev. Moon gave us. This is historic...
In history today when we look at the strong nations, powerful nations, they all think they are the center and they look after their national interest first... However, the True Parents think of Heaven and how we can all gather together to become one because True Parents are opening the way for all of us to communicate and become one family under God.
One hundred years ago in India there was a person who wrote a poem praising Korea saying that name will become the shining light of Asia. Today when we look at the Korean economy, it is not the light of Asia... The 'Light' symbolizes the Word, the Truth, the Teachings of True Parents. It is this Word and Truth that can stand before all of Asia and this world.
---
---
| | |
| --- | --- |
| True Love and Light of the Cosmos | A Celebration with True Parents |
---
---
Saturday November 9, 2013
Los Angeles, California
by Rev. Young Hwi Kim
1945-1960: Becoming a perfected man and inheriting Jesus' position
In 1945, Reverend Moon began his mission work. He first worked in South Korea, where he contacted many spiritualist groups. At that time, he had not yet proclaimed the Divine Principle, therefore he could not speak even one word of the Divine Principle. He just spoke about the Bible—New Testament, Old Testament—and tried very hard to persuade people to follow him. Some testified to him, but they did not follow him.
In 1946, Heavenly Father told Reverend Moon to go to North Korea because Reverend Moon could not find his supporting group in South Korea. He went to North Korea and arrived in Pyongyang on June 6, 1946. There he also tried to contact spiritualist groups, but he failed in North Korea again.
He met Mrs. Heo, a spiritualist group leader, and her husband, and talked with them, but they did not follow him. He met them in the jail of the Pyongyang Taedong security police station where Father stayed for 100 days. He could not directly meet the spiritualist group leader because she was in the women's prison, but he met her husband who was sent into the same prison as Father. He talked with the husband, who said that he would follow his wife.
It was a very dangerous time, but finally Reverend Moon wrote a message to Mrs. Heo on a small piece of paper and had it sent to her. It said, "You pray and find out who I am. Deny everything and get released." When she read this and prayed, she understood somewhat that Father was not an ordinary person but a special person, but she did not follow him because Rev. Moon said, "Deny everything." This meant for her to deny her doctrines. She had been accused because of her mission work, and communists wanted to send her to trial. She saw two choices: One was to follow the Bible, and the other to follow Rev. Moon. If she was to follow Father, she had to give up the Bible. She decided that following the Bible was a safer option than following Rev. Moon, and because of that she didn't listen to Rev. Moon. They were all killed in the jail, and because the paper was found Rev. Moon was beaten almost to death and thrown out of the station. Miraculously, Rev. Moon was revived and could continue, but because of these failures he then had to go through the course of three tests.
The First Test: To be testified as the Messiah
Jesus, when he was rejected by his people and Judaism faced three temptations from Satan. In the same way, Rev. Moon had to go through the course of three tests. The first course was to find and go to the woman who was called the "wife of God." Her name was Mrs. Pak and Father went to her house and served her and her family as servant of servants. He could not sleep in the room; he slept in the barn and did all kinds of manual work. I had a friend from Pyongyang whose house was near Mrs. Pak's house, and he had seen Rev. Moon at that time and said he looked very healthy and handsome. Why would such a person come to this house and serve like a slave? No one could understand that. They called him all kinds of bad names, and someone even cursed him, but Rev. Moon did not pay attention to them and just served the family with all his heart and body.
We know the eight-stage elevation program from the Divine Principle: From servant of servants' place to servants' place, going up to first son's place, to illegitimate son's place and real son's place, etc. up all eight stages. Mrs. Pak gave a testimony to Rev. Moon, saying, "You are the Prime Minister of God's Kingdom," and this was the sixth place. She later said, "You are like Jesus. You're a man like Jesus." The seventh. And the final testimony was, "You are the man of God's substantial object." By this he reached the eighth, highest place. Then Rev. Moon said to her, "Now that you have testified to me, now and from now on, you have to follow me." However, she had been filled with the Holy Spirit when she gave a good testimony to Father, but when she came back to her own consciousness she couldn't understand what she had said and she did not follow him. Therefore, Rev. Moon had to leave her place, but he succeeded in that his position was testified by the spirit world that he was the son of God and in the position of the Messiah, and so he passed the first of the course of three tests.
The Second Test: To obtain the seal of God
The second test took place in the spirit world. Rev. Moon went to the spirit world and he said that for 43 days he fought there with God's truth. There, all the great saints and even God was present. Rev. Moon's insistence and conviction was that the most important things in the providence of restoration are the change of blood lineage, change of heart and change of ownership.
He also, among many other things, talked to Jesus. Jesus had talked about his second coming, which confused people. Jesus said he was coming, but actually, another person was to come, so, in one respect, this statement can be seen as a mistake. Because of that there was confusion among Christians.
Rev. Moon also talked to Confucius. According to Rev. Moon, Confucius did not know God or understand that God is a God of character, and God's character is the origin of human character. He only vaguely used the word, "heaven" instead of "God."
All saints came against Father, and even God said, "This guy, who served Mrs. Pak's house as servant of servants, this guy says such things." Even God came against Rev. Moon because Adam had betrayed God, therefore to indemnify that, God took this position, but Rev. Moon did not bend his conviction. He was firm and strong, and finally, God said, "This Sun Myung Moon is right!" This was the seal of God and this is what Rev. Moon meant when he said, "I came with the seal of God."
---
---
| | |
| --- | --- |
| The Blessing | Realizing the Dream of One Human Family |
---
Where Do We Go from Here?
"When you go to the spirit world you will go to different levels of the spirit world based on your life. We must liquidate all entanglements incurred on earth. If you don't clean up things while you are on earth, it will take a much longer time through your descendants.
The creation is very important. Buddhist monks understand this. Through the creation you can understand the Principle. I'm teaching everything that is correct. If you don't follow it you will have difficulty in the spirit world. Computers are remarkable, however the spiritual world is infinitely more complex and with greater speed and much vaster ability than any computer.
Because Adam and Eve fell True Parents had to be established to restore this. Then True Parents had to establish three generations for completion. You must all have three generations that are blessed before heaven. We must experience True Love on earth to be balanced in the spirit world. There is a protocol and way of tradition before the king. You must know and understand this so that you can relate properly in the Kingdom of Heaven. Our own family is the place where we must build the Kingdom of Heaven. Unless we can do this we cannot go toward the Kingdom of Heaven.
We must build an ideal family. We must inherit three Kingships. All family members should be living together. We have to love God more than we love anyone else. We cultivate our conscience and our heart. We are struggling to bring unity of our mind and body. Our body is pulling our mind. Our mind should lead our body. If we live for ourselves we will go to hell. If we live for the sake of others we will go to the heavenly realm. We must bring unity between the mind and body. Because of the fall our mind and body struggle. God doesn't want to see this. That's why True Parents must teach us the way to unify our mind and body. Then we must practice it and through this our conscience will develop and push us to change ourselves.
When I was young I did all kinds of things to change myself. Depending on the relationship between our mind and body we will be living in heaven or hell. There is constant struggle. We must overcome this. We must have a life of true love and true lineage. The reason we have religion is to subjugate our body. It is to bring about the Children of the Kingdom of Heaven. Being engrafted to the True Olive Tree and go to the spirit world our conscience is true. When you are united with your conscience we can meet God. When we call upon God, he will appear. This is the way of the Kingdom of Heaven.
You should understand how precious the sexual organs are. They are the Palace of True Love. This is the place that decides heaven or hell. There is a Principle in the universe. If it is violated then we become like human trash. We can establish the True Family through the blessing and the union of the sexual organs. That's when the blood is mixed.
This Life, Love and Lineage cannot be established by simply kissing or hugging. It must be through the union of man and woman. That is where life begins, where creation begins and where God can dance. This is the way of True Love, True Life and True Lineage. The love relationship between husband and wife is the most precious thing of all. This is where the lineage can start. This is human beings perfection and God's perfection. Father traveled in the spirit world and through sacrifice found the greatest truth of all. That is that the most precious thing is Conjugal Love centered on God's love. Once we are blessed, the union of Man and Woman is no longer horizontal, but it is horizontal and vertical.
The parents become vertical with God and Horizontal to each other and vertical to their children. The man should become very creative at how to move his wife. That is the place where we can move each other and find so much joy. Isn't God watching how we make love as husband and wife. Not only God but the ancestors are there. God wants to experience the deepest joy through the love of husband and wife. Husband and wife should be living in total intoxication with one another. If you do not have this kind of joy then God cannot be happy. This is the beginning point of True Love. This is an eternal asset that we can inherit. When we go to the spirit world we will go as a family unit. God is representing the parent. God, Husband and Wife and Children must go together. We must go through all the cosmos. We can then realize God's ideal of creation.
---
| | |
| --- | --- |
| Joy, Love, Hope In Rememberance of True Father | The Story of True Parents |
---
---
---
---
Front Page
True Love
First Page
Next Page
---
---
---
Library of Unificationism

2012 Rev. Moon's
last handwritten yearly Motto


天地人참父母 勝利解放 完成時代




천지인참부모 승리해방 완성시대


"Era of the Victory, Liberation and Completion of the True Parents of Heaven, Earth and Humankind"
Blessing of Glory
Written by Rev Sun Myung Moon
First Holy Song in Unificationism
1. Now the light of glory arises like the sun that shines on high;
Now awaken into freedom, O revive, you spirits, O revive!
Wake the mountains and the valleys; bring alive the springs of the earth.
Light the world forever with the Light of your rebirth.
Light the world forever with the Light of your rebirth.
2. We are called to bring back the glory to the life of God above;
Now the Lord in His greatness fills the universe with tender love,
Ever seeking souls awakened, ever calling them to be free.
How shall I attend Him who is calling to me?
How shall I attend Him who is calling to me?
3. From the dark of death I awaken and rejoice to live in grace;
When the one who came to save me holds me tenderly in His embrace,
I rejoice to feel the comfort of the love He has for me.
What a blessing of Glory, to rejoice eternally!
What a blessing of Glory, to rejoice eternally!
4. Now He lifts me up to embrace me in the blessing that is mine;
What a blessing to receive Him in a love so tender and divine;
How can I return the blessing? Though in all my life I will try.
I can never stop feeling how unworthy am I.
I can never stop feeling how unworthy am I.
Cheongyeong - Homeland of Our Hearts

Hyo Jin-nim
Welcome to the Dojo
Creation Part 1
Creation Part 2
Creation Part 3
Human Fall Part 1
Human Fall Part 2
Mission of the Messiah Part 1
Mission of the Messiah Part 2
Last Days
Resurrection
Predestination
Christology
Principles of Restoration
History of Restoration
Providence of Restoration Part 1
Providence of Restoration Part 2
Jesus
The Ages of Time-Identity
Preparation for the 2nd Coming
The 2nd Coming
The Second Coming of the Messiah
---
Blogspot:
Get Connected at a
location near you!
A VISION
Just recently, after my colonoscopy and cancer diagnosis, I had a second vivid and very real dream, that didn't seem like a dream. I was in a big ballroom or gathering room with Father. He was much younger, like in his 50's and waved to me with his fingers down to come to him.
Then Father gave me a hug and took my hand. We walked to another smaller room hand in hand. When we went in, we sat on the floor together face to face. He looked me directly in the eyes. He asked, "Why don't you believe in me?" It threw me back for a few minutes to understand after forty years of service, what he asked me that for. I looked at Father and I kind of thought for a minute and told him that "I do believe in you and love and miss you. I think of you all the time of how you suffered in this world."
Father looked at me and said, "When you see me again, look me directly in the eyes." He smiled slightly. We got up and I wasn't for sure what Father meant by everything. We walked to Father's car and he pulled away. That was the end of the dream. But thinking and praying about it a lot, what I think that Father was saying, not only to me but to everyone, was if we really believe in Father's teaching and understand it, then he wants us to act on it and spread it to the rest of the world. When we do die and go to Spirit World, Father wants us to look him in the eyes and report that we have done our missions and everything that we were meant to do. This is the time of Pentecost and all we have to do is to open our mouths to speak and God's word will come out. But if we don't believe it, then we can't change the world.
What do we really believe?
My name is Steve. I live in Kentucky. I worked at the World Mission Center for 13 years as a security guard and I love True Parents and True Family with all of my heart. I had a dream of True Father after his passing. I have never been to Chung Pyung before. After Father's passing, within 2 days, I had a dream of True Father. In my dream, Father was laying in the room in Chung Pyung on a bed. We were all in a big room with cherry wood. We were all sad that Father had passed. But suddenly, out of the corner of my eye, I saw Father start to move. I was shocked.
Father rose up and sat on the bed. I started to yell, "Look! Father is alive!" I and two other black brothers were standing there. Father stood and came to us and we hugged Father and he hugged us back. Then Father went into a big room with couches, a desk and a podium. Papers were scattered on the desk and over the room. Father looked around and asked why everything was in such a big mess. He told us to clean everything up now. He was strongly speaking to us about this. Then Ye Jin Nim came down the
steps from the next room. I was standing there and she greeted me and hugged me. Mother was standing there, and also many of the leaders. All were happy that Father hadn't passed. I take it that it is time for us to clean up the world.
THE IMPORTANCE OF PRAYER
Rev Sun Myung Moon
April 15, 1979
Through prayer you can receive visions into the future and guide yourself accordingly. You will know what kind of difficulty is coming and how to divert it and overcome. If you know how to steer yourself then you can do big things, and prayer alone can pioneer such a path. It is more important than eating. I go out to nature because it gives me a better environment for prayer, and I love nature for that reason. I love the quiet of midnight. I don't say much about the visions I receive, but if you receive them then don't you think I do too? That kind of new world can only be reached through prayer. In that position you can taste love. This world is desert-like, but the world created through prayer has a climate where love can thrive.