Missing Japanese Woman Latest Victim of Abduction in Japan?
| April 04 2013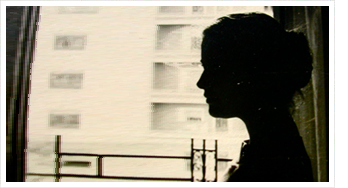 A 26-year-old Hiroshima woman missing since March 29, 2013 may be the latest victim of a string of human-rights crimes in Japan in which relatives abduct and confine adult females in order to force them to abandon their chosen religion and leave their spouses or fiancés. Shockingly, local police may be cooperating with the perpetrators, according to Unification Church sources in Japan.
To protect her privacy, the woman has been identified on as "Ms. M.M." Human-rights organizations say hundreds of women in similar circumstances have been abducted, confined against their will and forced to renounce their religion and break their marriages or engagements. According to the U.S. Commission on International Religious Freedom (USCIRF) report of March 26, 2013, Japanese "families and 'professional deprogrammers' have abducted thousands of adult individuals to force them to renounce their chosen beliefs." http://www.uscirf.gov/reports-and-briefs/did-you-know/3959.html
"M.M.'s" family had attempted once before to break her faith, in 2012, said a spokesman for the Unification Church in Japan, of which "M.M." is a member. "She feared she could be abducted and confined so she always carried a GPS device to help locate her in case of a problem." After becoming concerned when she did not return to her residence on March 29th, local church members traced the GPS signal to her parents' house on March 30th, but found no one home when they visited.
When a church staff member called the hospital where she works on March 30th, the hospital staffer told him that they got a phone call from M.M.'s mother saying "My daughter needs some time off from work." M.M. had been working as a hospital care-giver in Hiroshima since her graduation from high school in 2005. She had become engaged to her fiancé in a church ceremony earlier this year.
Concerned about the likelihood of her abduction, friends and co-religionists reported her disappearance to the Hiroshima police on April 1, 2013. They showed a police official a note from M.M. explaining that she had been put under "house arrest" for seven days in January of 2012. They also reported their call to the hospital, their visit to her home, and why she carried a GPS device.
Instead of committing to help, the officer replied that "An application to search for a missing person can be submitted only by family members or someone asked by the family members. If this is not the case, we cannot really investigate it."
The unwillingness of police to investigate is part of an ongoing problem noted recently by the Brussels-based organization Human Rights Without Frontiers. "One cannot state that there is freedom of religion in Japan," concluded HRWF director Willy Fautre after a fact-finding investigation in 2011. "The failure to provide the victims of such kidnappings with equal protection under the law, and the impunity of those responsible, constitute a serious violation of the Japanese people's constitutionally guaranteed rights and the international human rights standards to which Japan is legally bound."
In a related case, the civil trial of 12-year confinement victim, Toru Goto, is continuing in Tokyo. Mr. Goto alleges that he was imprisoned in a small room in an apartment, subjected to frequent "faith-breaking" sessions, denied fresh air and exercise, and starved into severe malnutrition by his captors during this period.
Contributed by Dan Fefferman, president of the Washington, D.C.-based International Coalition for Religious Freedom.