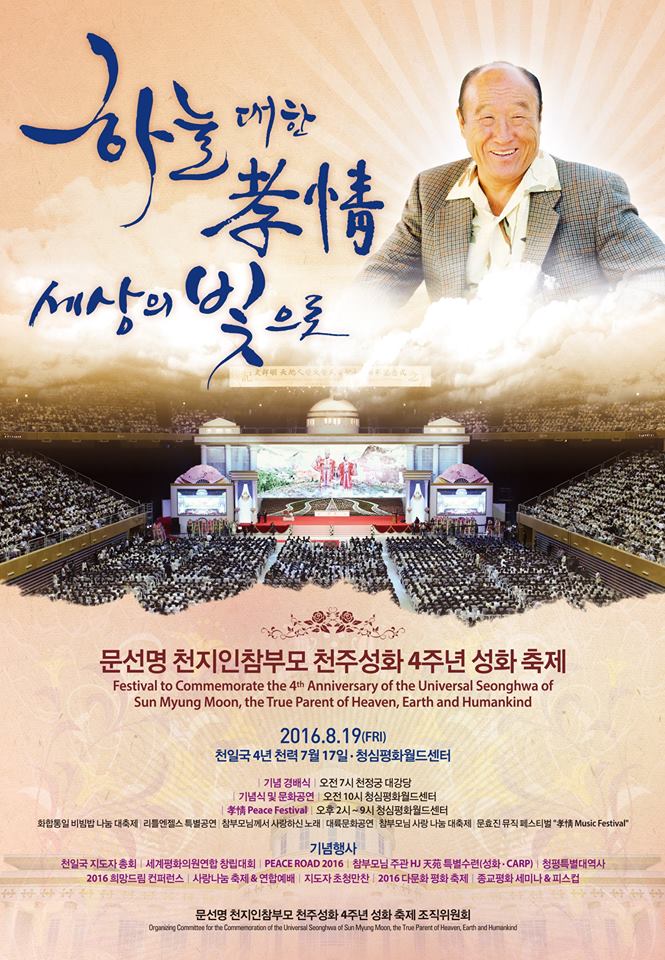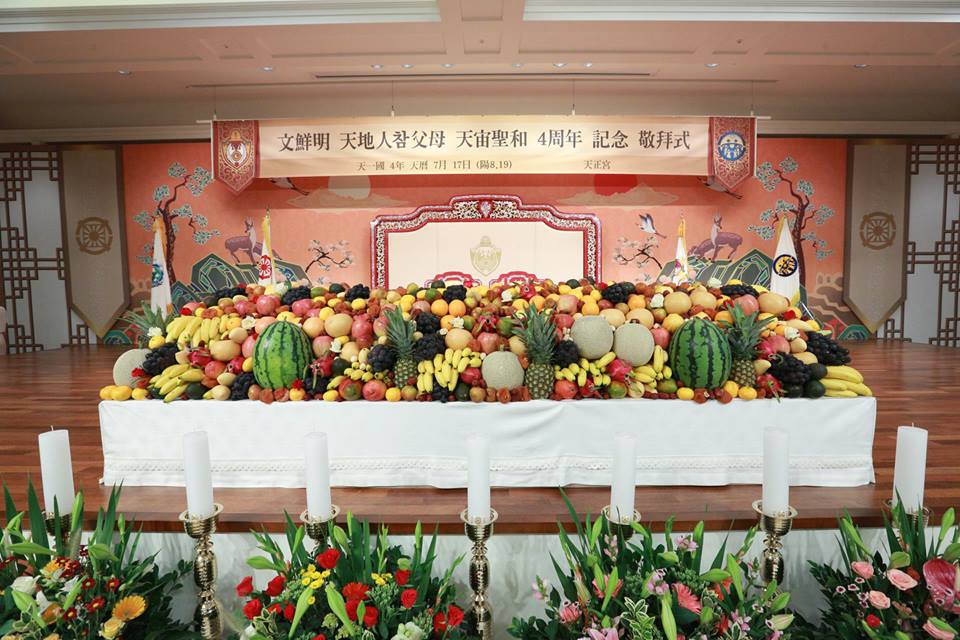 Festival to Commemorate the Fourth Anniversary of the Universal Seonghwa
Sun Myung Moon,
the True Parent of Heaven, Earth and Humankind
Pledge Service
August 19 2016
Cheon Jeong Gung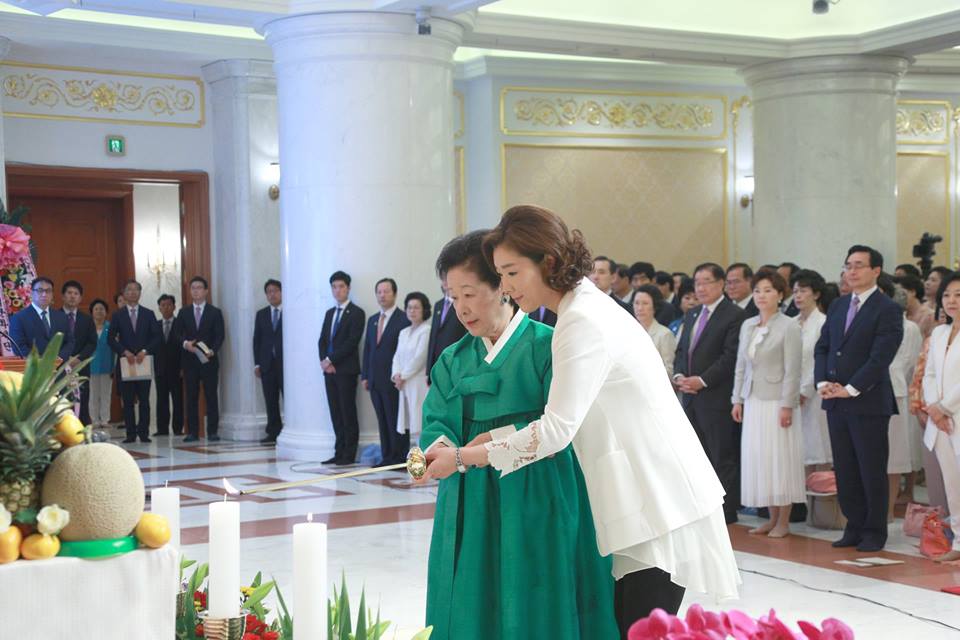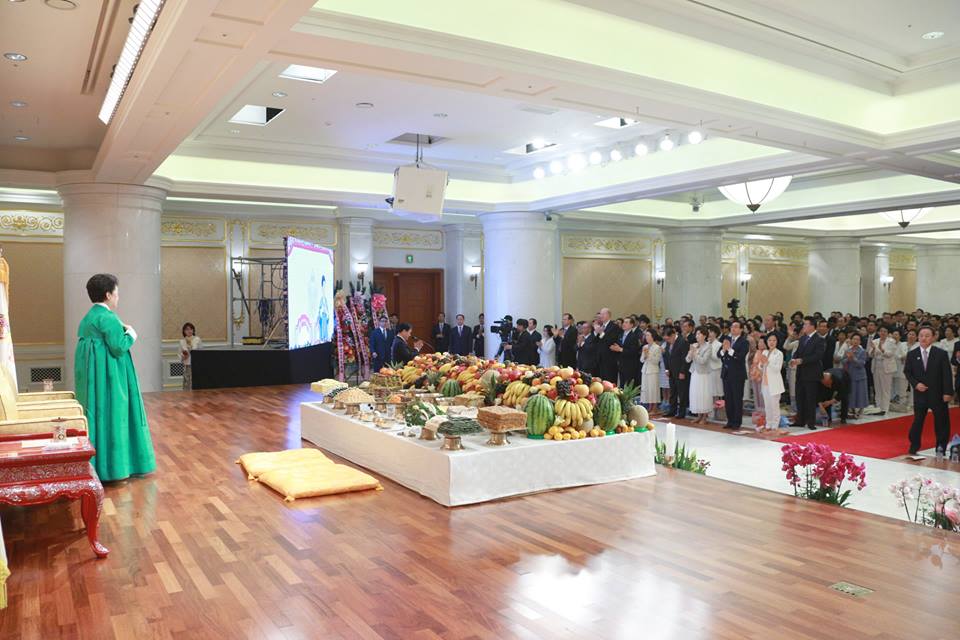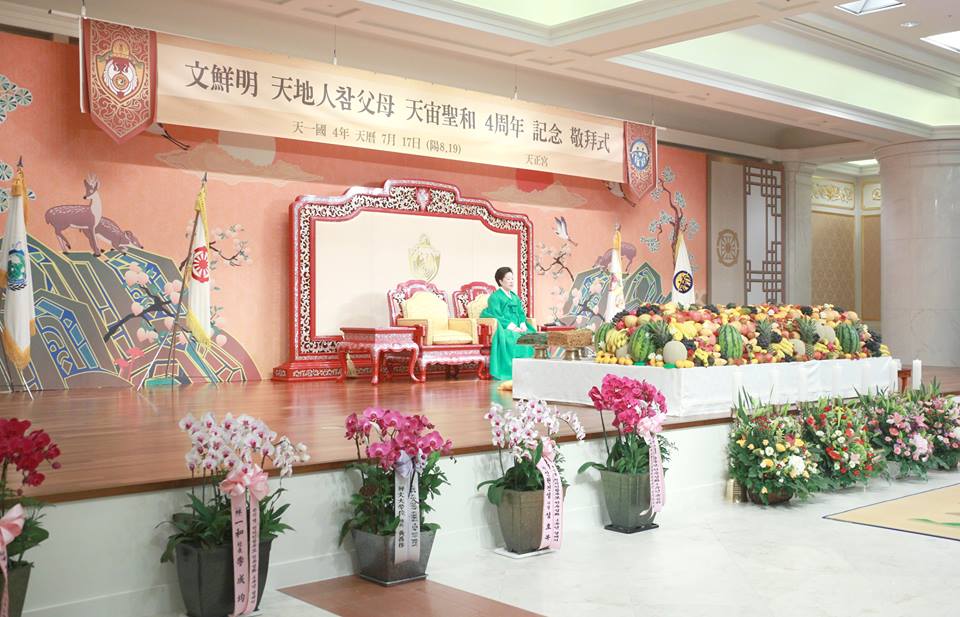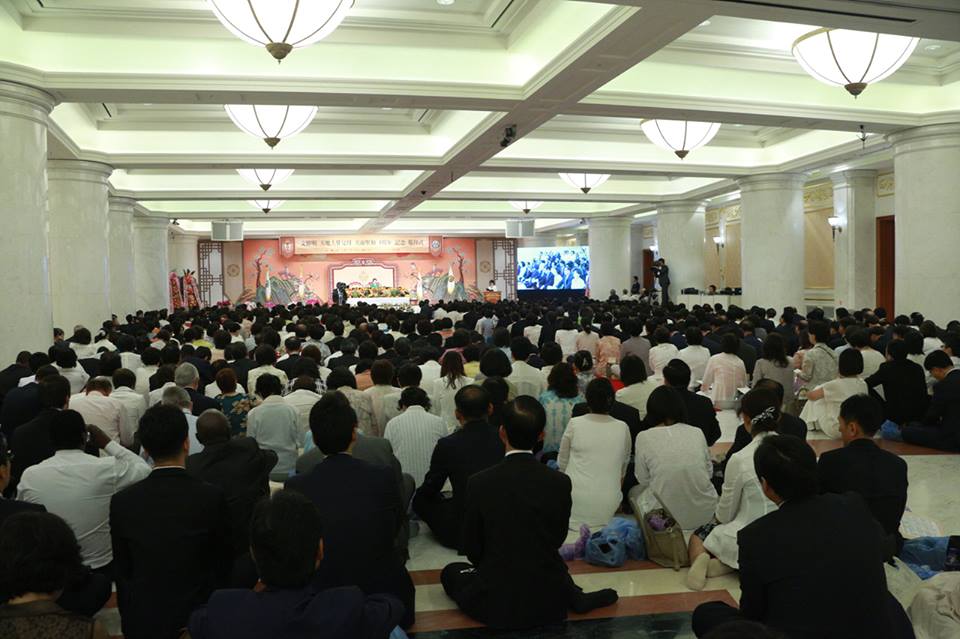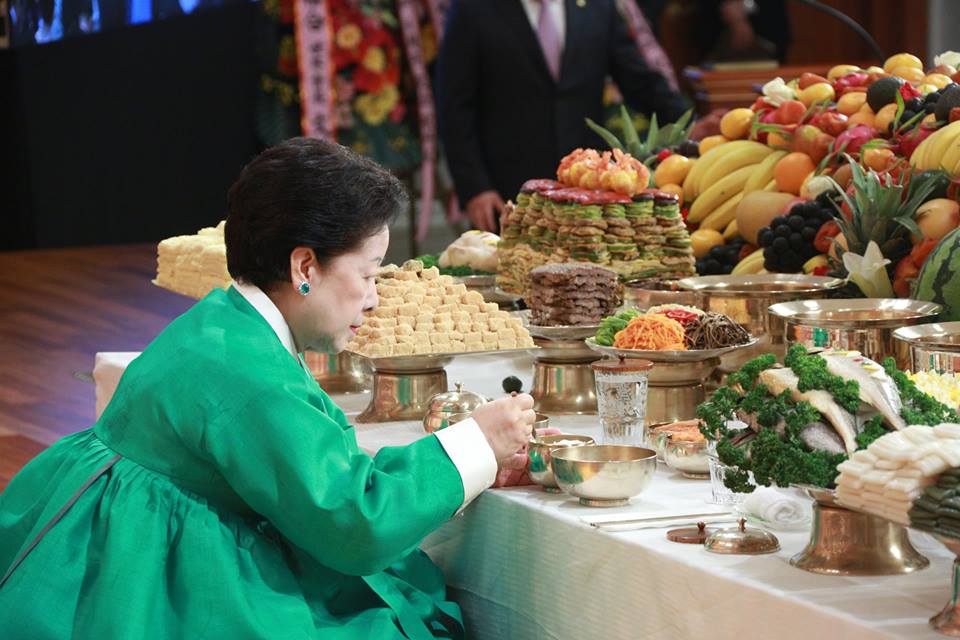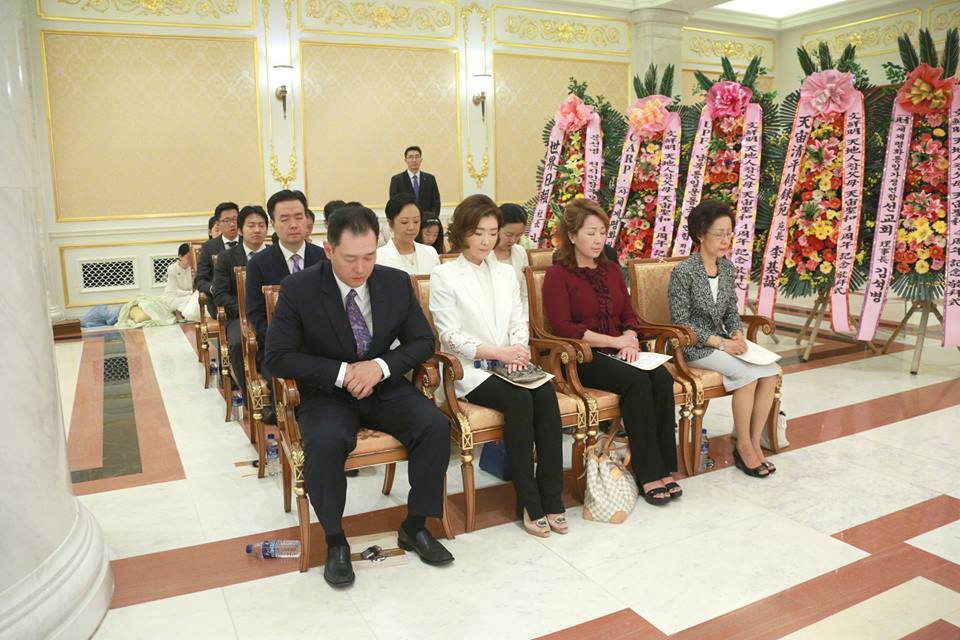 ---
Cheongshim Peace World Center in Korea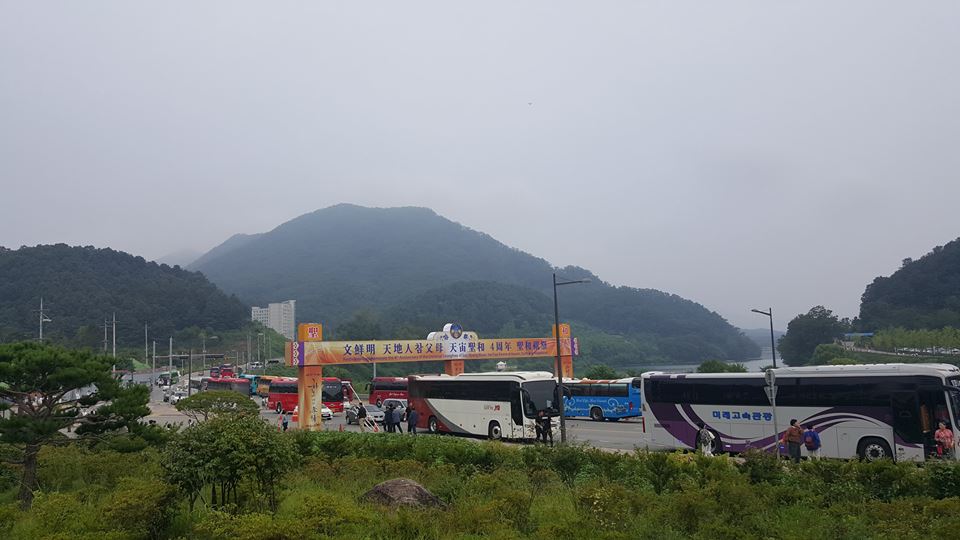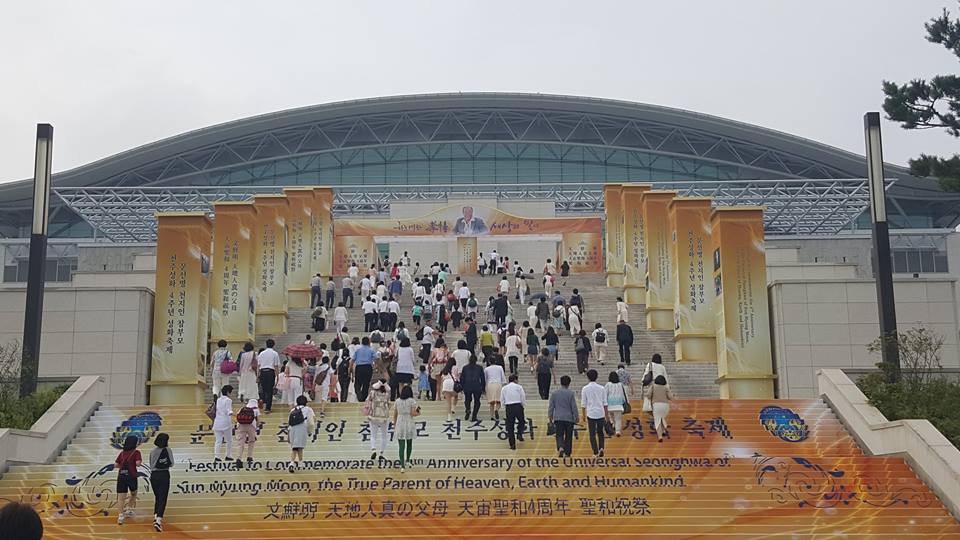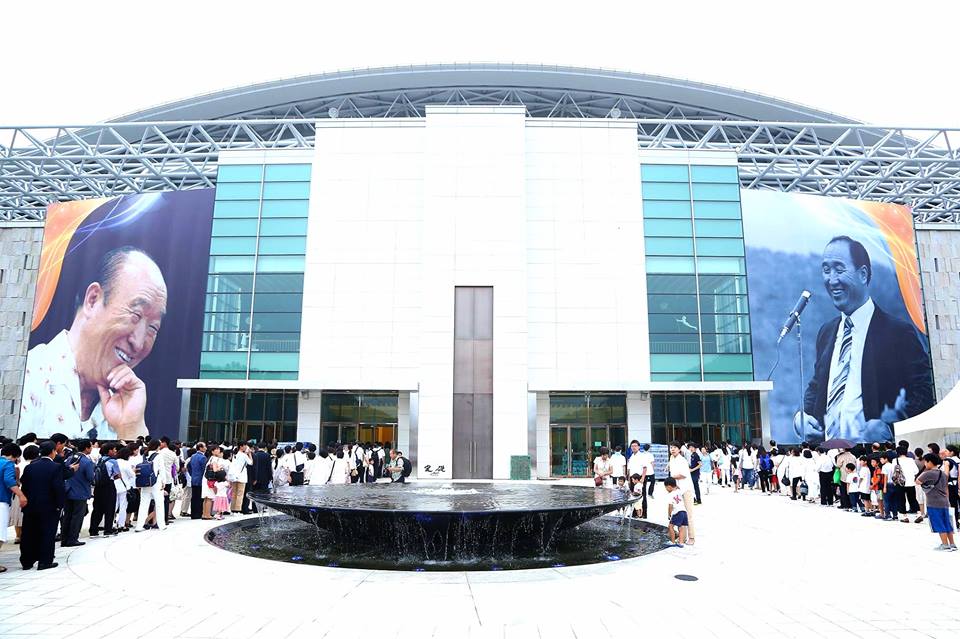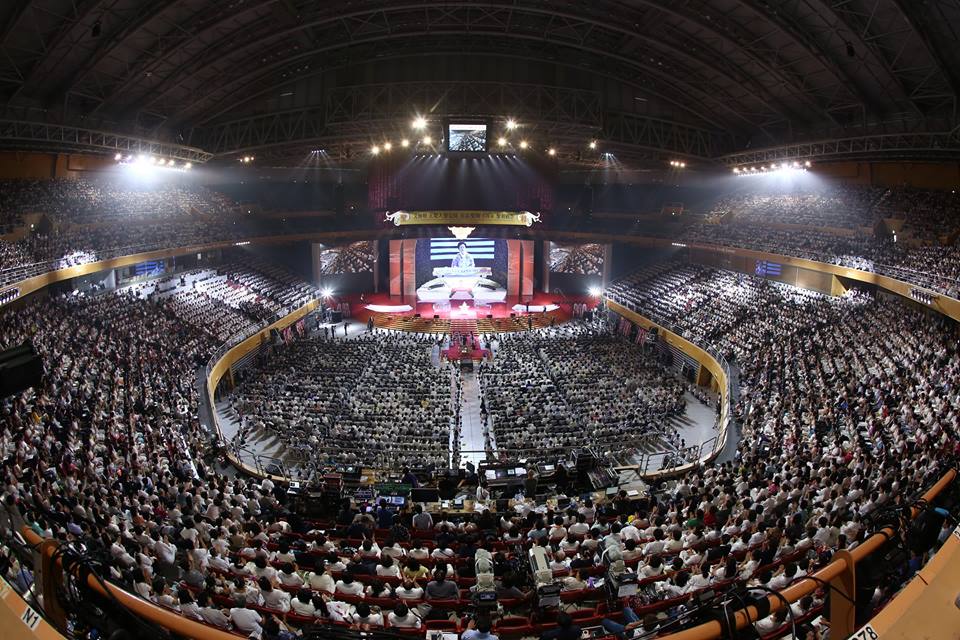 Main Program of the 4th Anniversary of Universal Seonghwa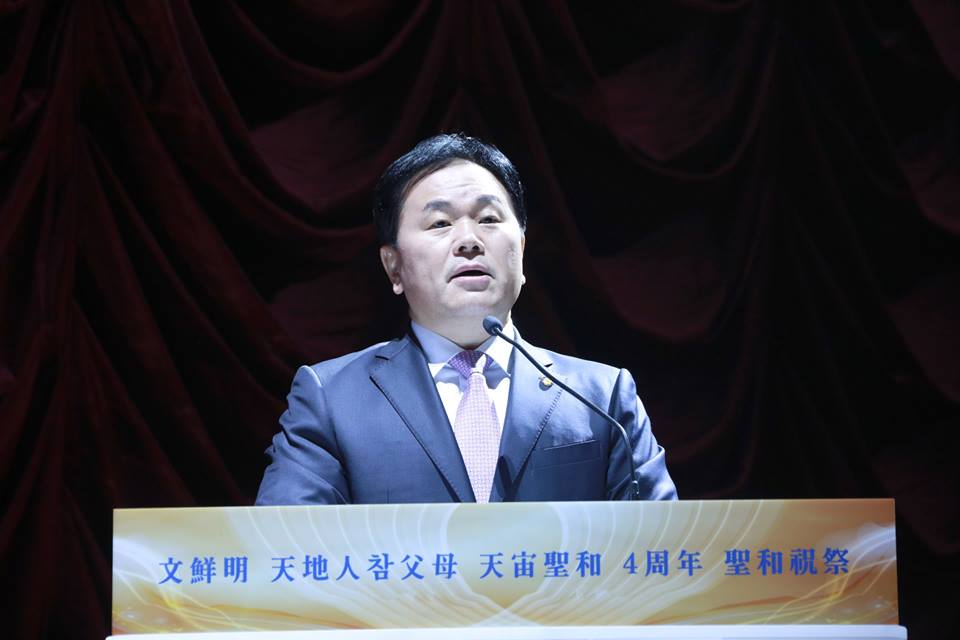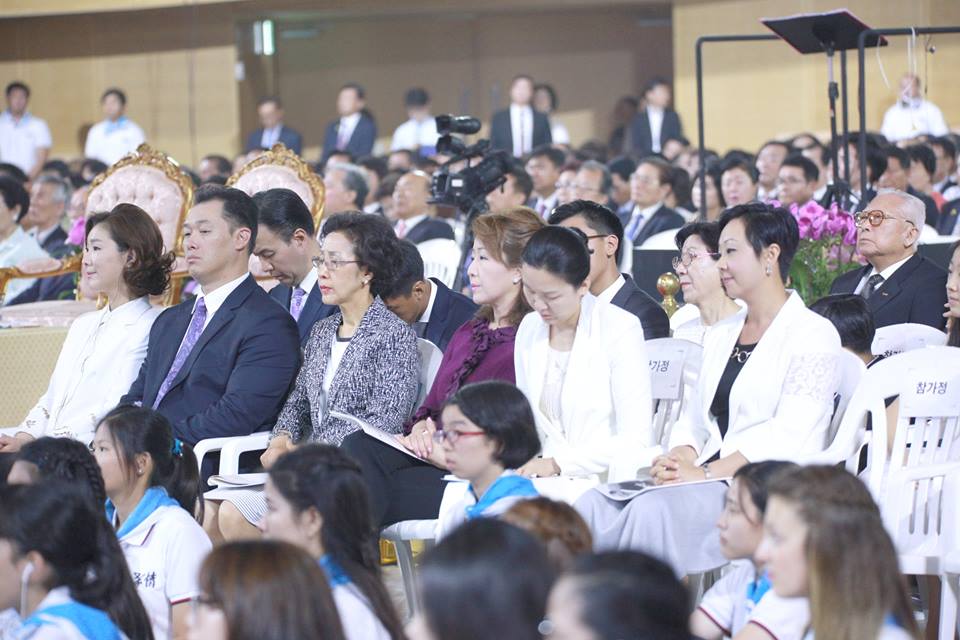 ---
Sun Jin Moon, International President of FFWPU
Commemorative Address
August 19, 2016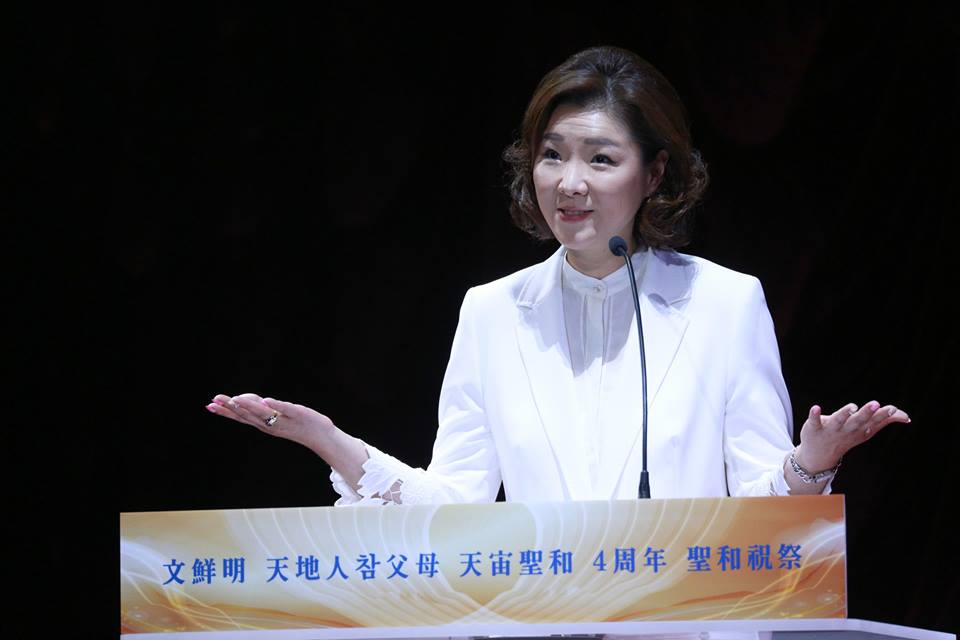 ... Whenever I reflect on the depth and significance of our True Father's life and legacy, I can only conclude that his life was a miracle. From such humble beginnings in North Korea, he rose to cover the entire globe, continuously traveling the world to share his message of God's true love and hopes for eternal peace. He was, as his autobiography is titled, "A Peace-Loving Global Citizen."
As an absolute center point, he embodied the principle of living for the sake of others, loving all God's children as his own and raising them up in love, grace, truth and peace.
When I think of True Father, the image that is forever emblazoned in my mind is one of an indomitable force of True Love. I always see True Father's unforgettable smile, expressing his loving heart. I see him hugging, forgiving, and loving even his enemy. He crossed every border and boundary with principled compassion, generosity and an unchanging commitment to God's Will.
Our True Father lived and walked this earth for 92 years, standing squarely at the center of God's providence. He had been called by heaven, and by Jesus himself, for a mission that was beyond ordinary comprehension.
Squarely facing every challenge and difficulty, he prayed and worked without ceasing, gathering disciples one by one, even in the face of continual opposition.
Although the course of restoration was torturous, he endured. And, he prevailed. And, yes, he emerged victorious. What for us is a divine spark, was for True Father a roaring fire of passion for God and for the restoration of humanity...
Full Speech
---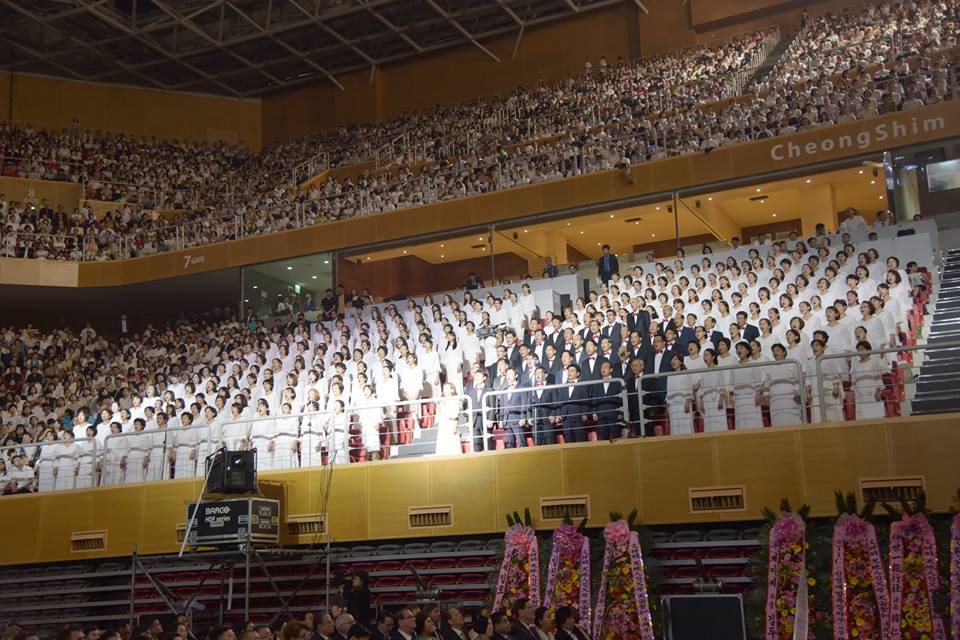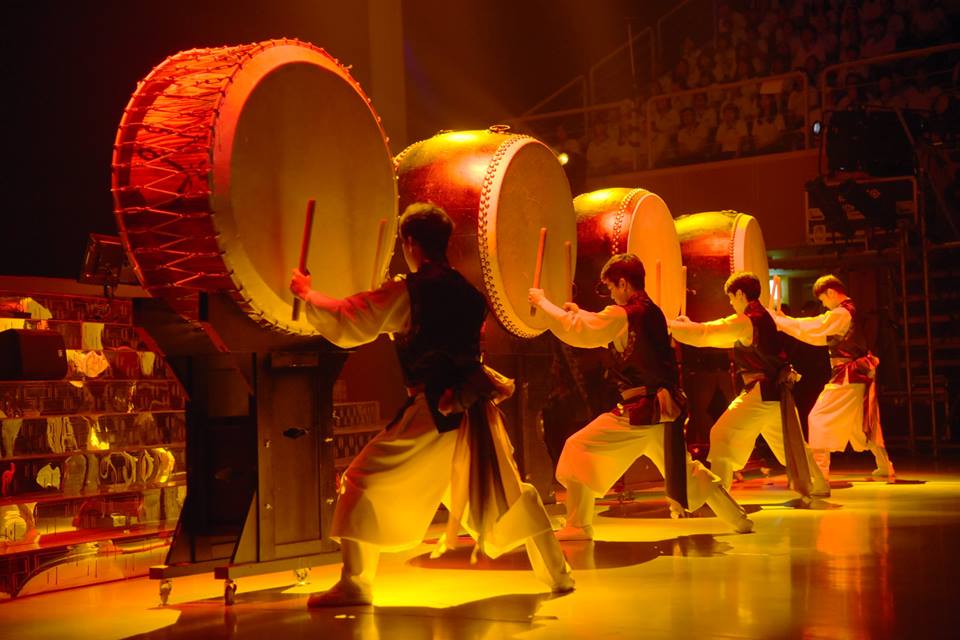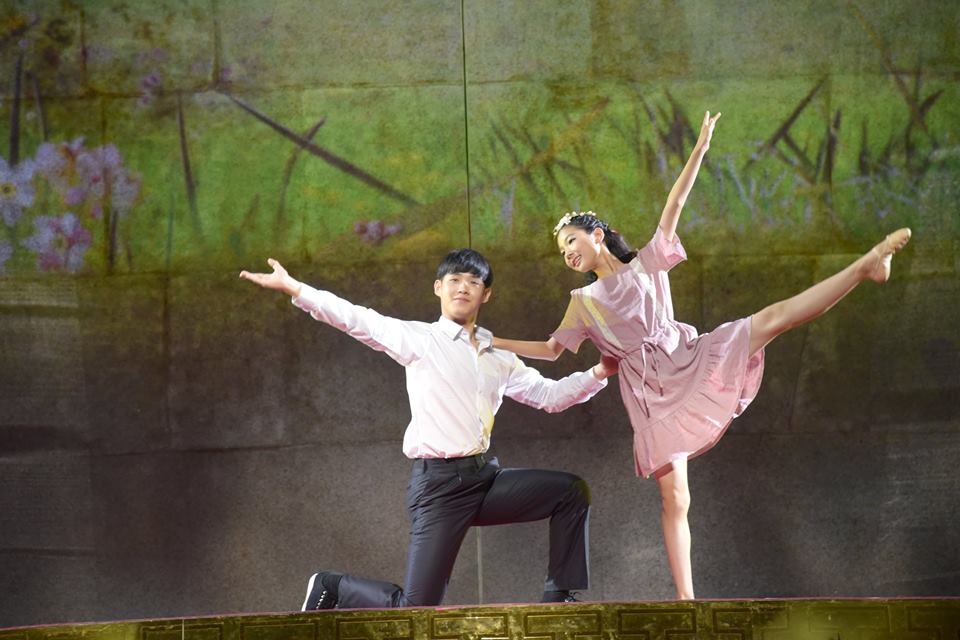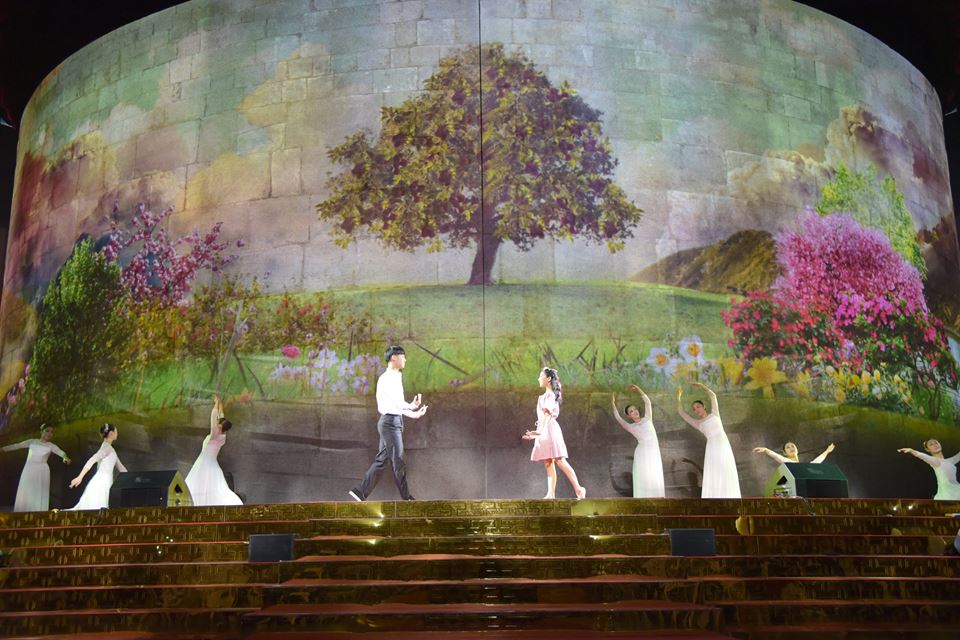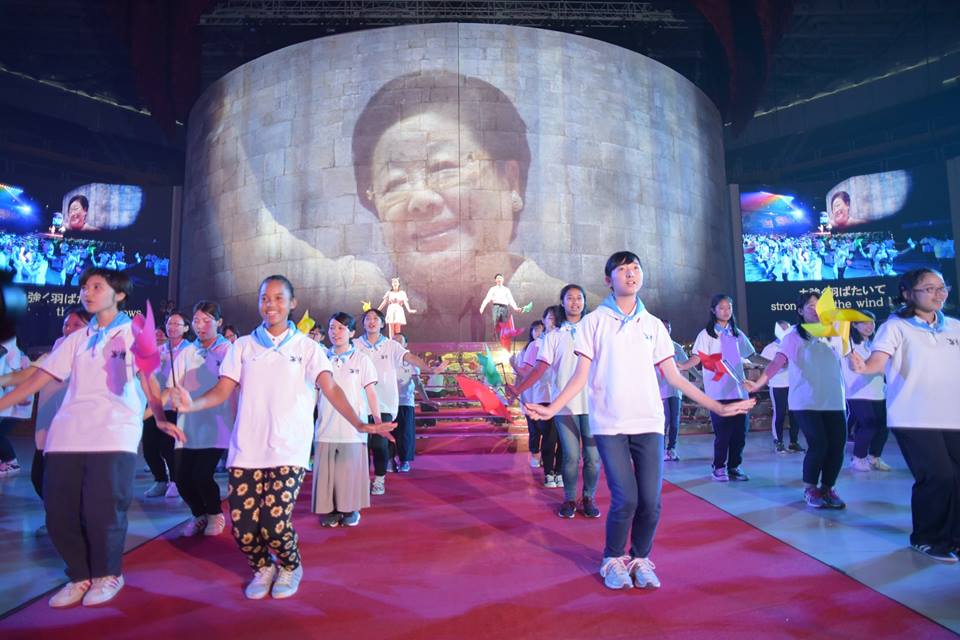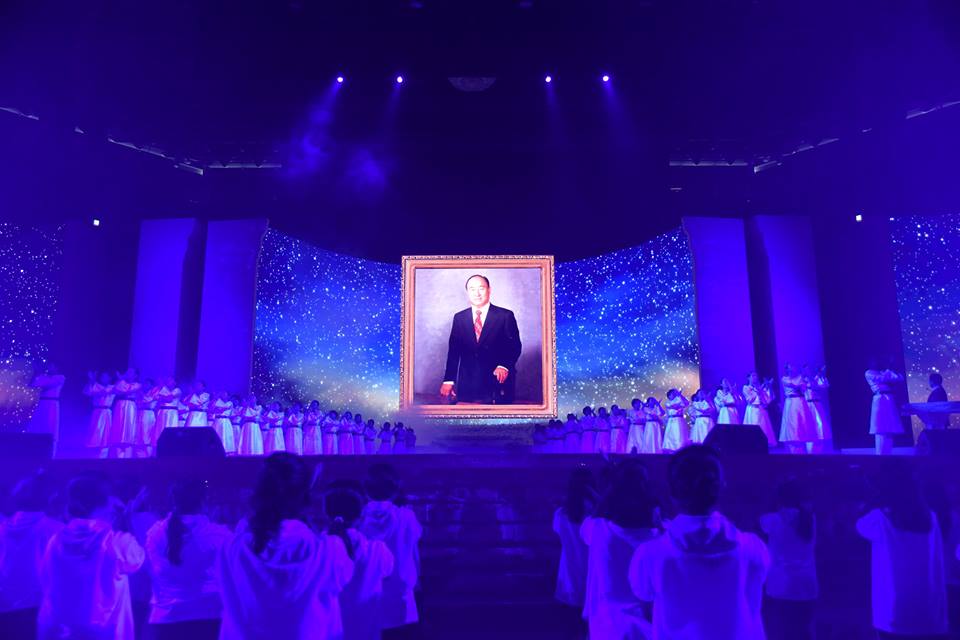 ---
True Mother's Address
Fourth Anniversary of True Father's Seonghwa
True Mother gave the following address at the fourth anniversary program for True Father's Seonghwa, held on August 19 at the Peace World Center in Korea.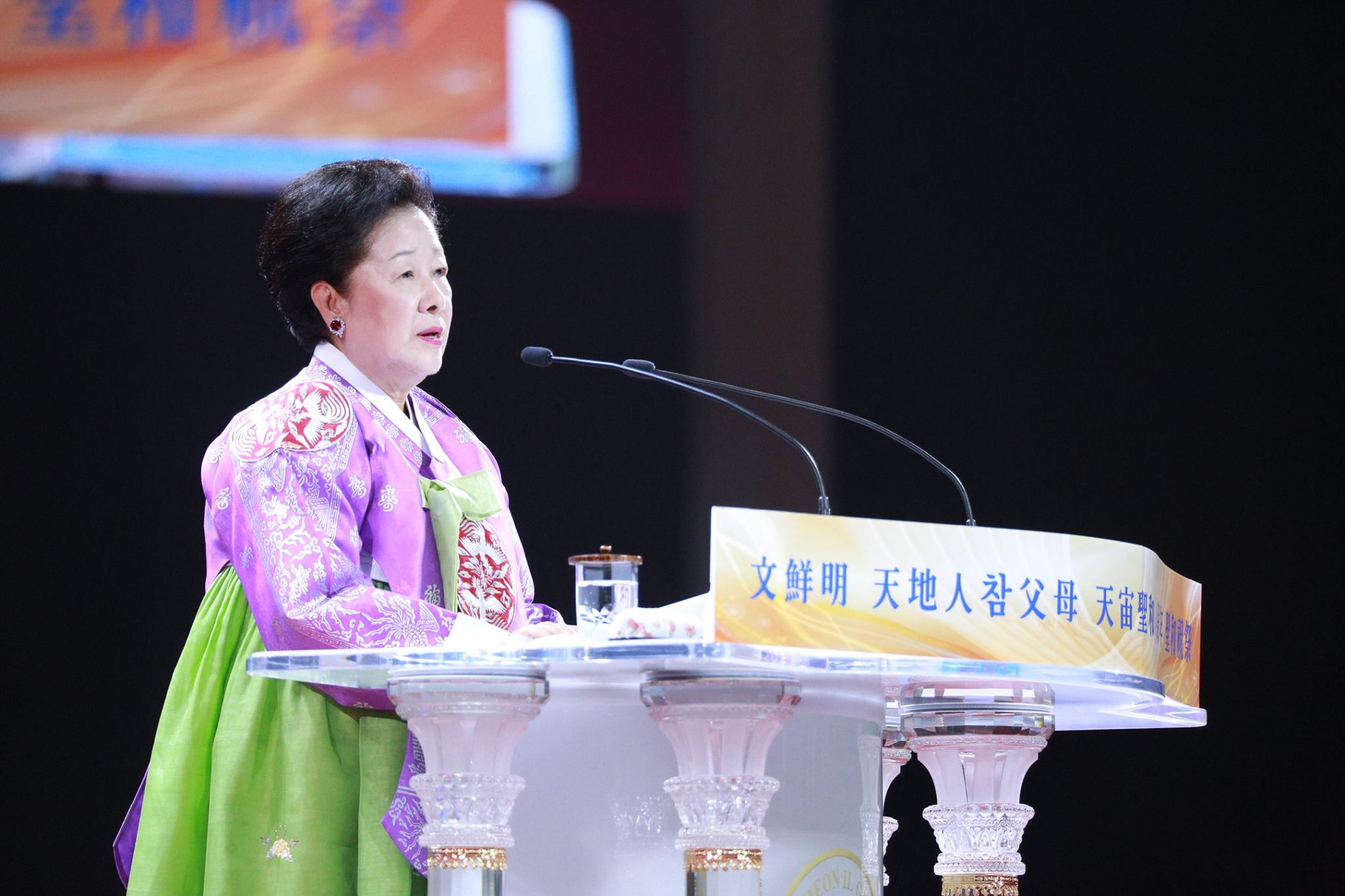 Respected dignitaries from home and abroad, peace ambassadors, beloved Blessed families and members from around the world, I love you! All of you, as you saw in the video, during the 3rd anniversary of True Father's ascension, we told True Father we will fulfill our responsibility on earth.
"Father, please ascend to the eternal resting place. Please comfort Heavenly Parent who has been lonely until now. Become an offering and become free. Please ascend to Heavenly Parent." Do you remember? Our responsibility on earth—what is that responsibility? It is to testify to True Parents. It is to love True Parents, and it is to convey the will of True Parents to all 7.3 billion people, so that all 7.3 billion people around the world can know of that will. Are you doing so?
Thirteen regions have been organized depending on their languages and various activities, such as Tribal Messiah activities taking place. Going beyond the tribe, going beyond the nation and expanding to the world, the providence is moving forward. Asia, Africa, all 13 regions, are alive with the fire of Tribal Messiahship. True Parents must be testified to all of humanity. Only by knowing about the True Parents can humanity find hope. This is the fulfillment of humanity's wish. This is the dream of Heavenly Parent; however, for 6,000 biblical years, humanity has suffered under the dominion of Satan. Humanity had the strong yearning for heaven, yet remained ignorant on how to find heaven.
Read Full Speech
---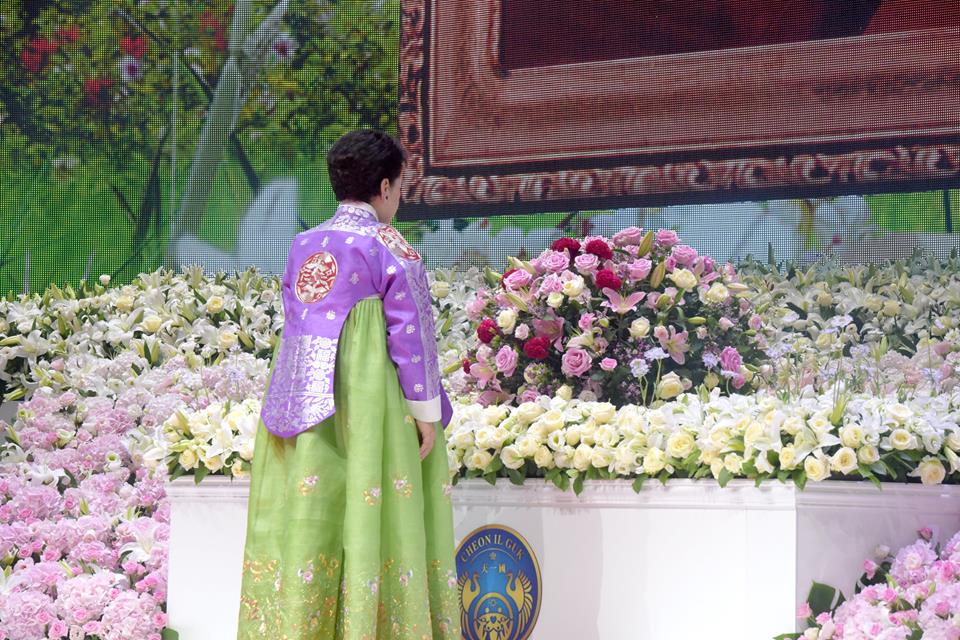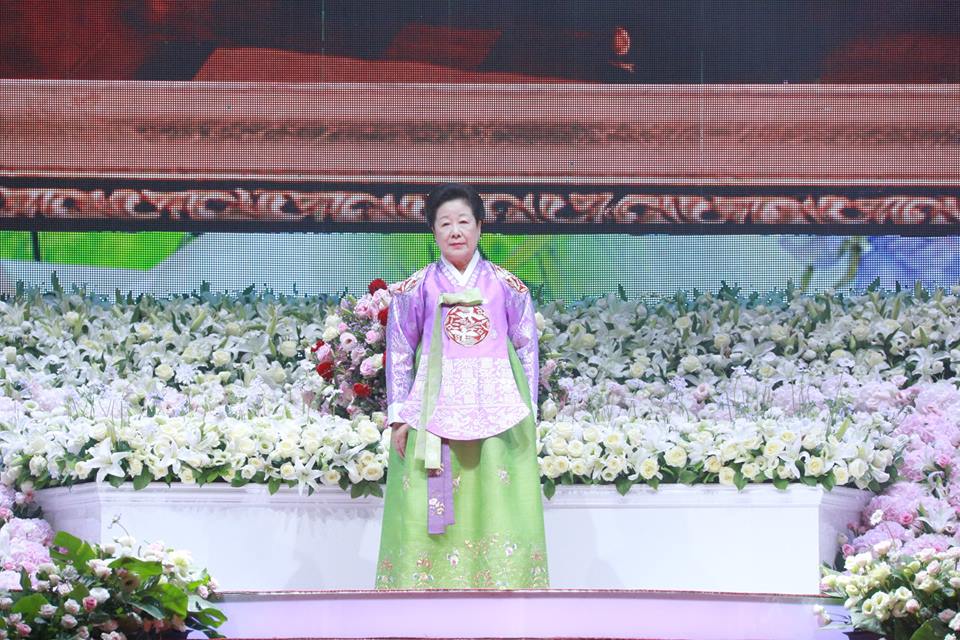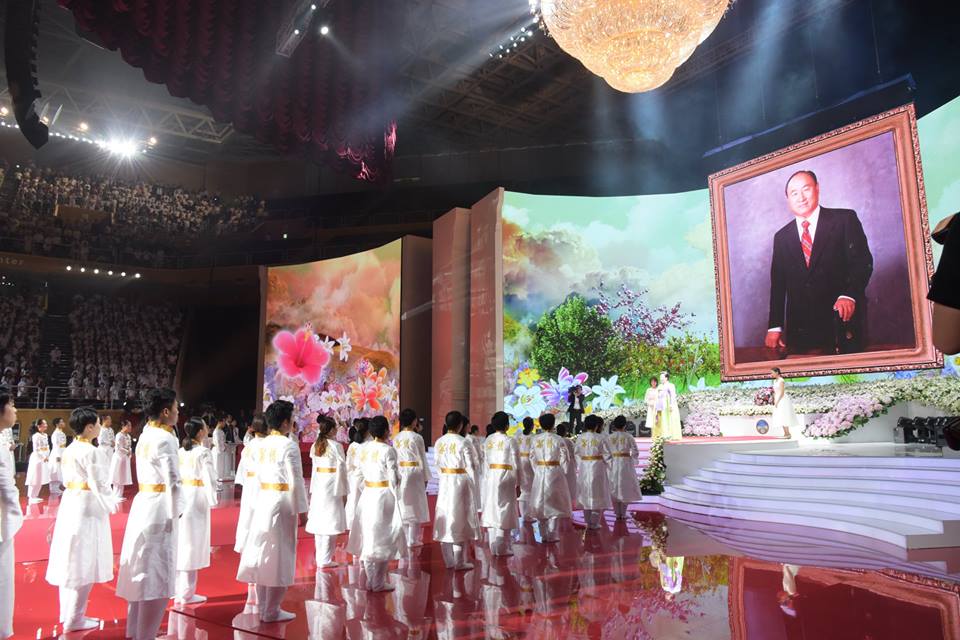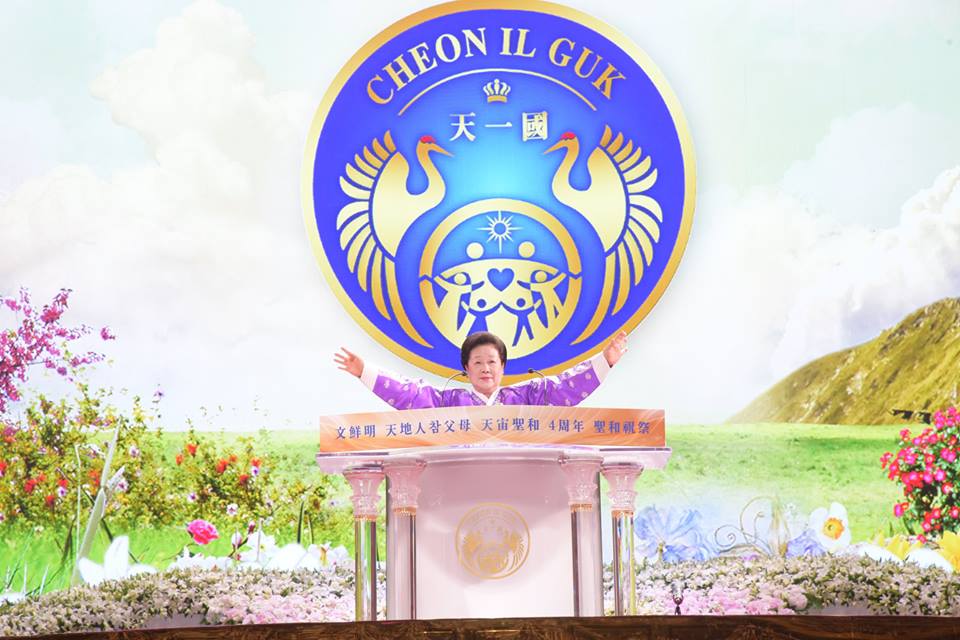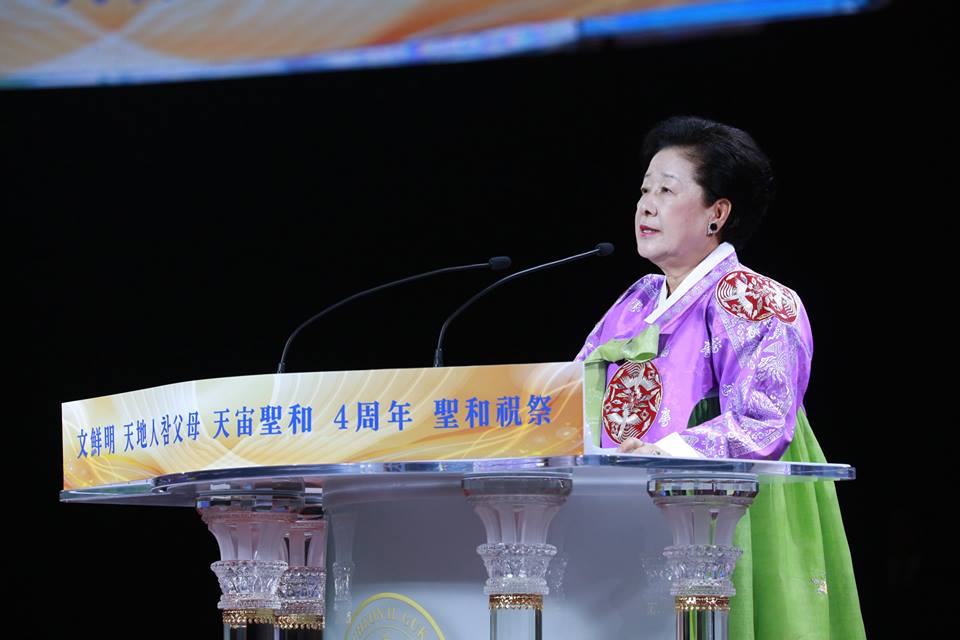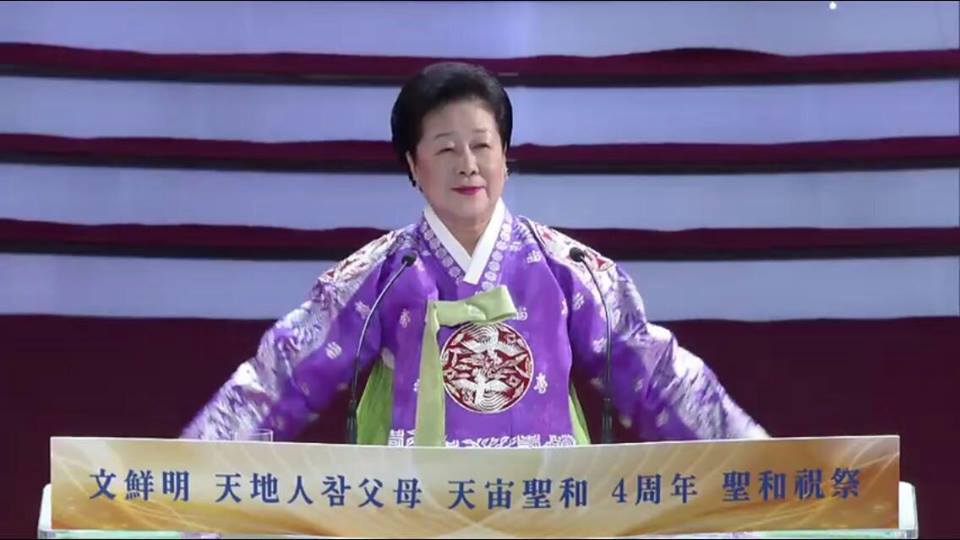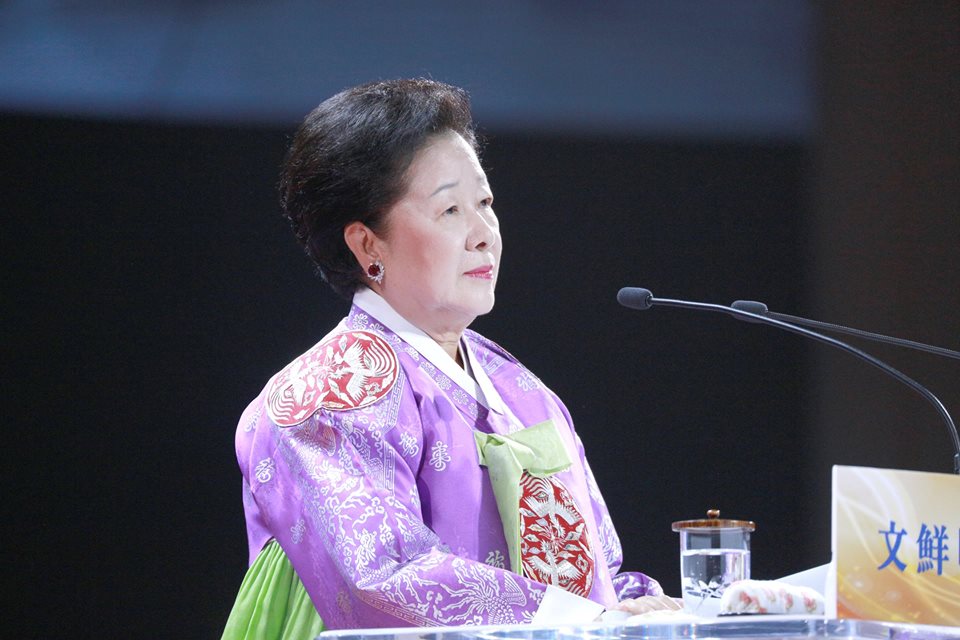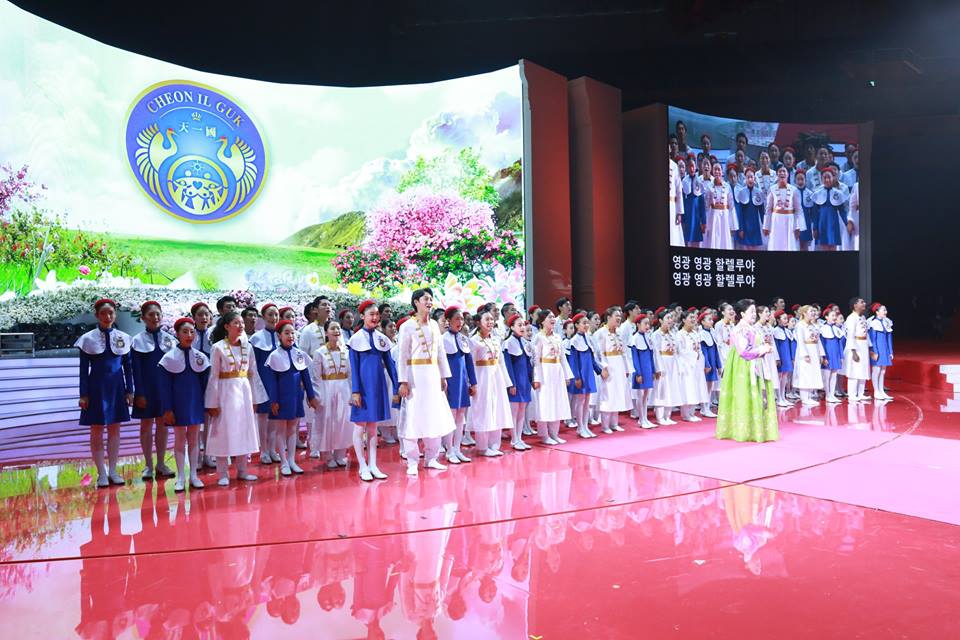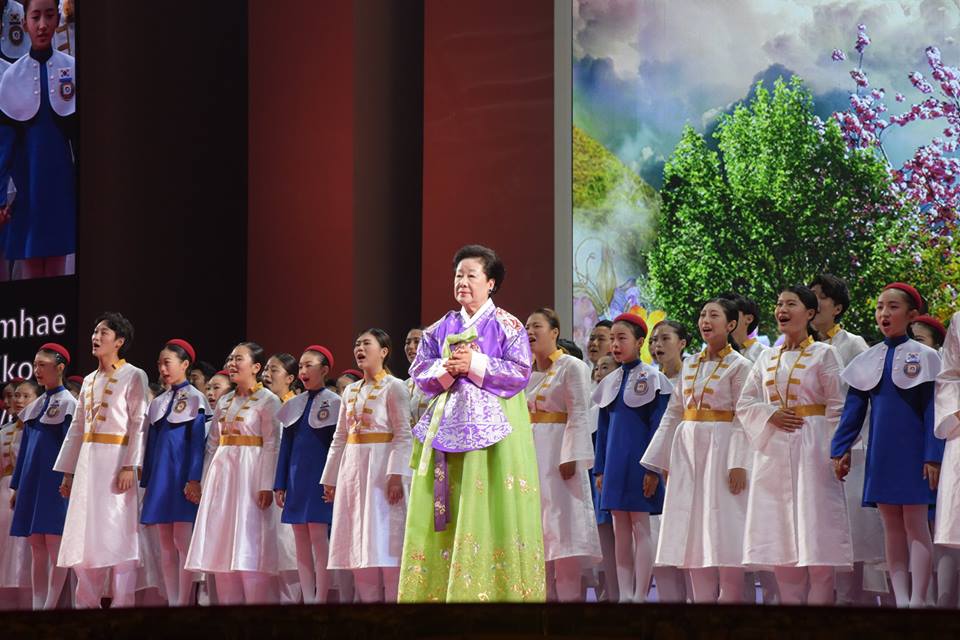 ---
성화4주년 기념식 2부 문화경연 (2016.8.19) from PeaceTV
---
End of the 4th Anniversary Universal Seonghwa
The Beginning of the Hyo Jeong Peace Festival
---
Front Page True Love Next Page
---