Opening Ceremony of relics exhibition for true father's first year Sunghwa took place on the 16 of July (solar. Aug.22) first year of Cheonilgook at Cheonjeong palace in the presence of true mother along with 50 people including true children and institutional business representatives.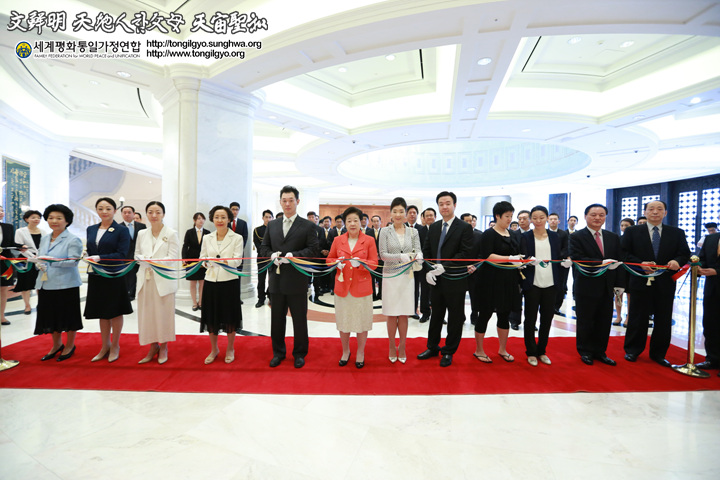 <Tape-cutting of relics exhibition opening ceremony>
That day, at opening ceremony, true mother appreciated the relics exhibition after conducting tape-cutting together with 8 true children, president Hyo-yul Kim, general president Chang Sik Yang and daemonim.
For this exhibition, to commemorate true father's course of life, about 120 pieces of relics were shown such as articles and pictures left by true father and the main presents from head of state and other celebrities and VIPs.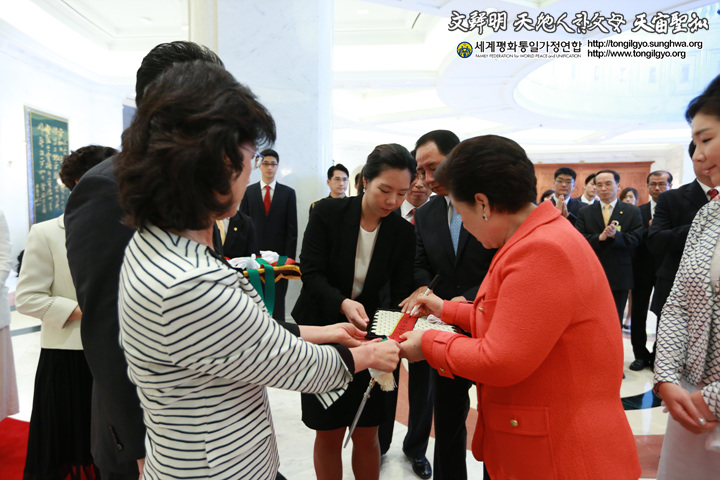 <Ture mother signing on the ribbon cut from the opening ceremony as a souvenir>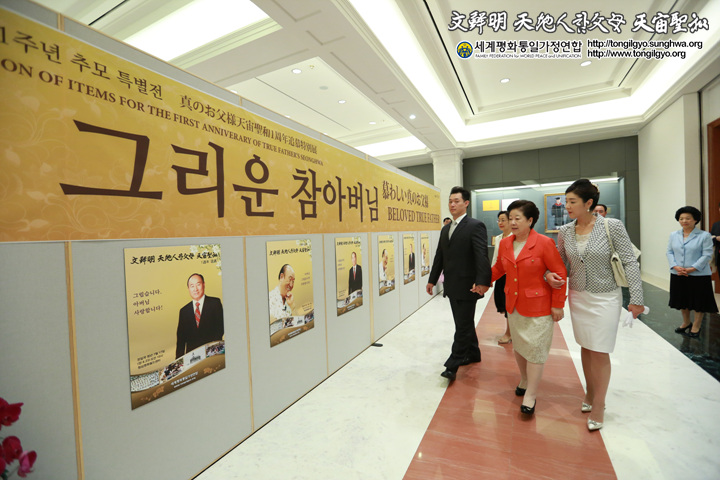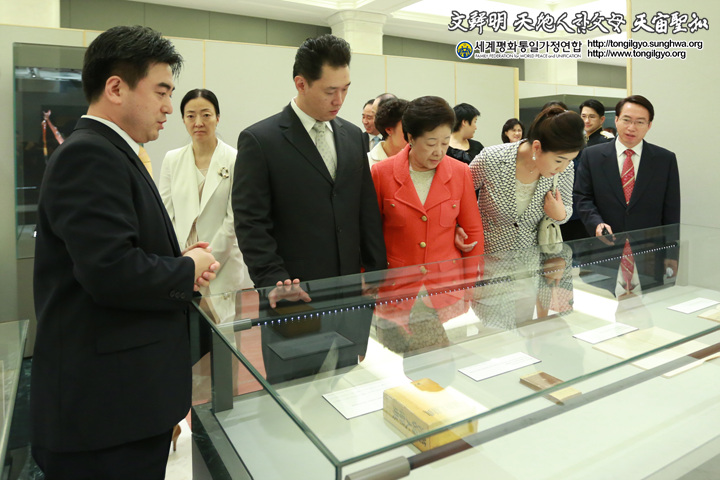 <The articles left by true father >
As main relics, there were original divine principle vol.1(photographic edition), a poem written by true father <Please do blossom my dear>, the symbol of suffering at Suhdaemoonprision<True father's jacket>, the symbol of suffering at Heungnamprision<Hair, socks>, the holy robe used for coronation of entering Cheonjeong palace <True father's Big Gown>. As main presents, there were presents from former premier Kim Il-Sung, former premier Kim, Jungil, former president Jorge Bush, and former president Bill Clinton.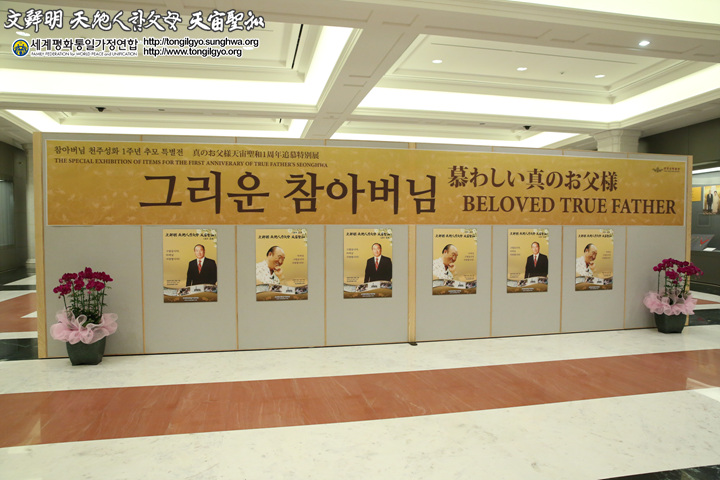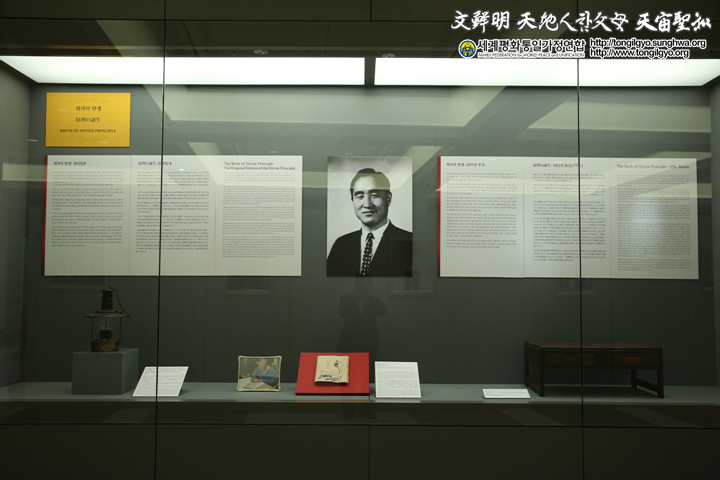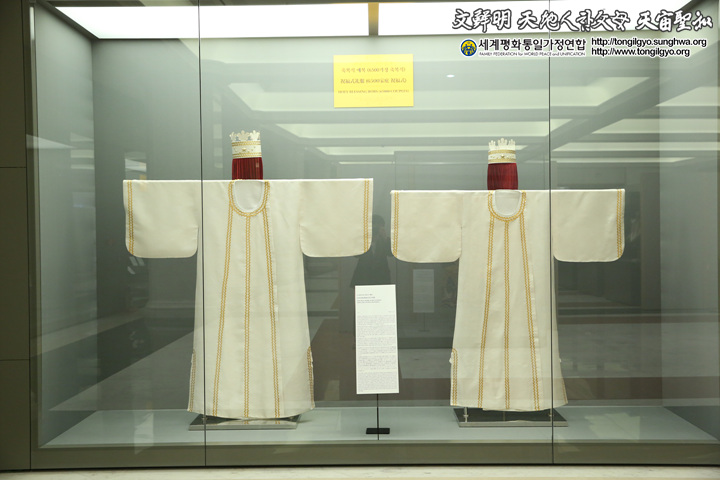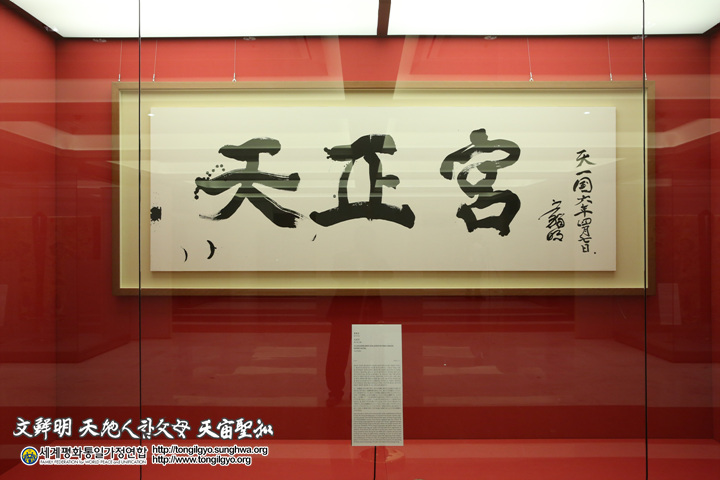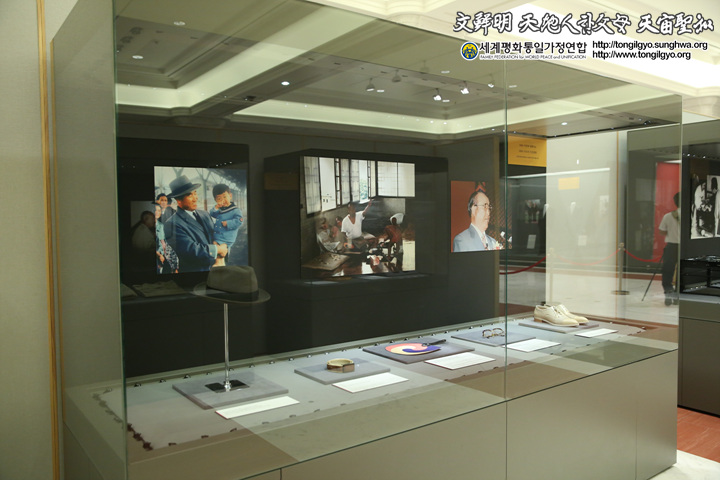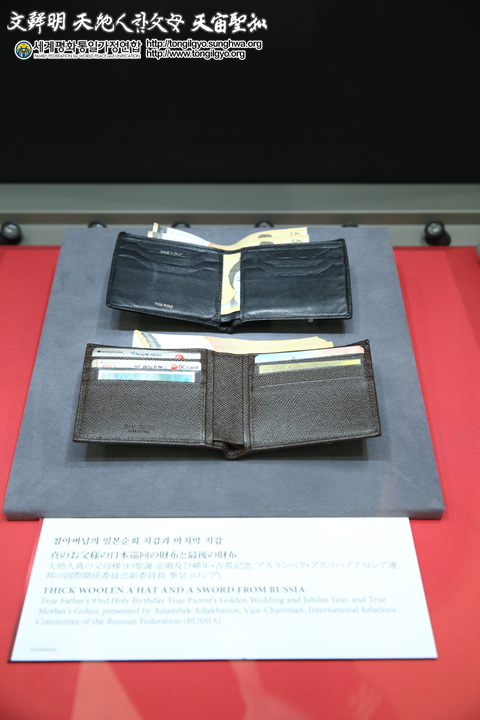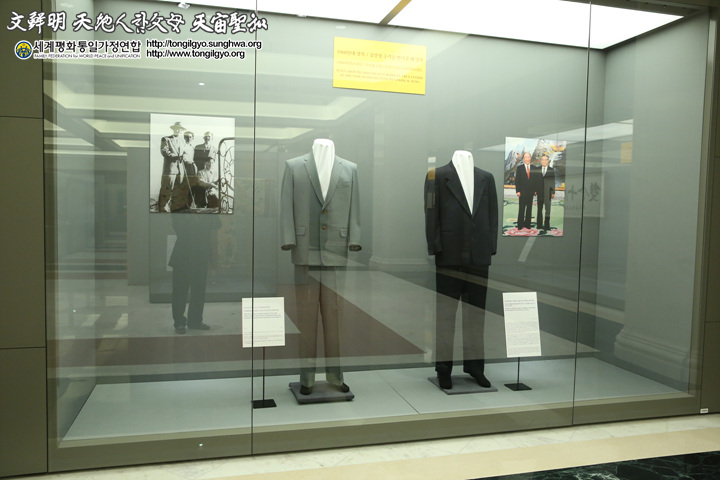 <Visitors looking around the relics>
This special exhibition of relics will take place for 3 days from 22nd of August to 24th of August in order to commemorate true father as we take a look at the footprint of true love left by true father.
On the other hand, in the special prayer room of Cheonjeon palace, a visual worship altar is prepared for all the blessed families who are making pilgrimage to the relics exhibition in order to pay respect as well.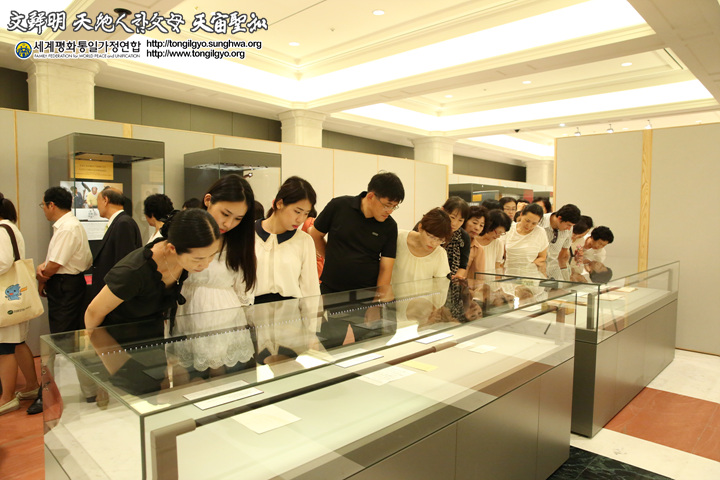 <A group picture for the commemoration of the relics exhibition.>